iPhone 8 could cost over $1200: Apple's most-expensive phone ever?
Rate this title
Analyst forecats that the next-gen Apple smartphone may cost over $1,200.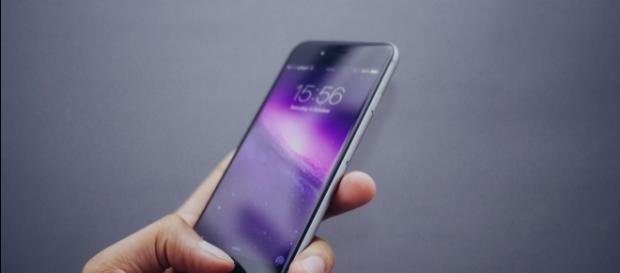 Apple's tenth anniversary iPhone is reportedly struggling with the placement of its Touch ID sensor, which may result in the release being delayed. The iPhone 8 is expected to sport an all-glass display, but the Touch ID's placement remains unclear - whether it will be embedded underneath the display or not.
As rumors pertaining to the device gather momentum, analyst John Gruber claims that iPhone 8 could well carry a starting price tag of $1,200.
A super-expensive iPhone in the cards?
Gruber whose predictions have been accurate in the past often holds podcasts featuring Apple executives. Earlier in May, analysts predicted that the iPhone 8 could cost $1,00, However, the figure mentioned by Gruber is higher, making the 2017 model possibly the most expensive iPhone ever.
Why the steep price?
Gruber explained why he expects the device to start at $1200. He reasoned that for now, Apple cannot produce 40 million units of iPhones each quarter if it equips the device with an OLED screen. Thus, if this reasoning holds true and Apple tries to do the impossible by touching the 40 million target, the price of the smartphone will inadvertently shoot up. Gruber shared that this phenomenon will take place simply due to the working principles of economic supply and demand gap, as "when supply is constrained and demand is high, prices go higher."
Therefore, if Apple is indeed facing supply constraints for the new OLED panels for the iPhone 8, along with the Touch ID placement trouble, then Gruber claims that the base model with 64 GB of internal storage could be priced at $1,199, or even as much as $1,249.
The top-end model with 256 GB of onboard storage may be priced at $1,299, or as much as $1,399.
However, the same principle may not be applicable to the iPhone 7s and 7s Plus, which is anticipated to launch alongside the iPhone 8. These models are expected to be priced similarly to its predecessors i.e. under $1,00.
Apple's troubles with Touch ID placement continue
Apple continues to face troubles in its attempts perfect the technology that would facilitate the placement of the fingerprint sensor underneath the front glass display. In a note obtained by publication Barron's, it is stated that Apple has a mere 12-week window to set things in order and embed the Touch ID under the display if it would like to release the iPhone 8 to the market in November 2017.
It remains to be seen if the company can tide over the problems and out the device timely.
Click to read more
and watch the video
or