iPhone 8's anticipated high demand won't happen, analysts say
Apple's iPhone 8 smartphone might not be available with a Touch ID feature.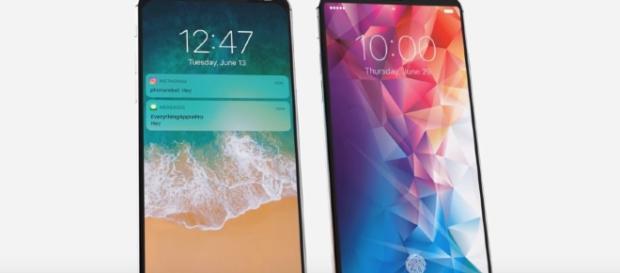 Apple's highly anticipated iPhone 8 smartphone is expected to have a higher demand when it launches. However, the Deutsche Bank analysts claimed the other way around. According to BGR, Apple's 10th anniversary iPhone will have disappointing sales.
The Deutsche Bank analysts' prediction was spotted by Business Insider. The analysts made it known that the growth of iPhone in FY-18 and FY-19 will disappoint investors. The analysts believe that the smartphone industry is overly optimistic about the sales of the upcoming smartphone.
But, the smartphone market is ignoring a few factors that may bring an unfavorable impact on the sales of the device, which include increased competition, elongating refresh cycles, declining share, a growing secondary market and saturation in mature markets.
Price of the device might not entice tech fans
As the iPhone 8 is expected to have a price tag over $1,000, the Deutsche Bank analysts believe that the high price could affect its sales. As the prices of the devices go up, the demand will technically go down.
Also, since the mobile device industry has a slower growth this year compared to 2015, the analysts are struggling to find out where the additional 13 million sales of the iPhone 8 will come from. However, the iPhone has been predicted to be a successful device of the tech giant for the reason that the handset's expected specs and features could entice Apple enthusiasts to purchase the handset.
Device's Touch ID fingerprint sensor issue
Meanwhile, Barron's reported that the Cupertino-based tech giant is still struggling on how to implement the iPhone 8's Touch ID fingerprint sensor.
In spite of that, the mobile device could roll out without the fingerprint sensor.
KeyBanc Capital Markets analyst, Andy Hargreaves, made it known that Apple's 10th anniversary iPhone could be shipped without the said feature or the release date of the device could be delayed. Because of this, the iPhone 8 wouldn't be a reliable handset for Apple Pay, as well as for online payment authentication. This would result in tech fans turning their backs on the device.
If the tech company decides to delay the release of the device, it could hurt its sales next year. The analyst believes that if Apple will not launch the iPhone 8 in mid-November, it would not likely have a huge impact on the expectations for the device's cycle. In spite of that, the company is expected to unveil the iPhone 8 alongside the iPhone 7S and iPhone 7S Plus at a press event in September.
Click to read more
and watch the video
or