Apple draws curtain on iPod Nano and iPod Shuffle
Last remaining model iPod Touch also gets price cut to $199 and $299 per storage capacity.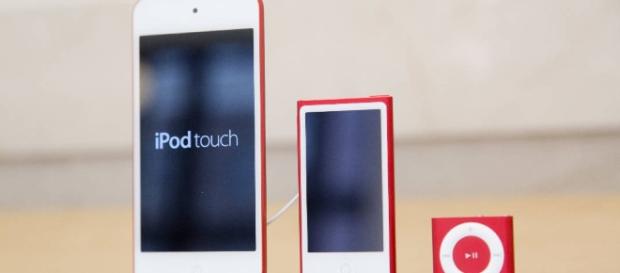 When Apple released a dedicated portable digital media player called the iPod in 2001, the world would never be the same. From this simple origin came a quick succession of more Apple i-Products that would define modern electronic lifestyles to this day, iPad and iPhone among them. The iPod meanwhile continued its own path of evolution, from the large classic models with the iconic scroll wheel to click wheel, from Classic to Mini to Shuffle to Nano. In its heyday, the iPod series was seen as a wave of the future and the defining means of playing portable digital music for tomorrow. How time flies then when Apple itself has announced on Thursday that it is phasing out the iPods Nano and Shuffle.
Last iPod standing
On July 27, Apple released an update on their iPod model lineup, of which the most recent is the iPod Touch (introduced 2007, latest upgrade 2015). It also included news of the retirement of the previous two model types: the Shuffle and Nano. Both of these can no longer be bought on Apple's online store websites, although their support pages are still accessible. In addition, the iPod Touch has been given a price reduction. A variant with 32GB of media storage now sells for $199 while the larger 128GB one is now $299.
In a way, this has been a long time in coming. The iPod, after all, is only a music player at its core. When Apple introduced the iPhone with its own storage capacity for media files, the iPod series has become pretty much redundant.
The current cheapness of the last remaining iPod model the Touch is indicative of the line's approaching obsolescence. After all, the Touch itself looks like an old-model iPhone that only plays music. It is also the only iPod model that runs iOS like most other Apple electronics today.
Heirs to the Pod name
Both the iPod Nano Shuffle models were introduced to the market back in 2005, replacing the original iPod and its Mini variant. Each of the two were tailored for consumer tastes, with the Nano having a touchscreen display while the Shuffle was touted for absolute portability due to being the smallest iPod with a clip design. When they first unveiled the iPhone – originally named the "iPod Phone" – Apple themselves predicted the decrease in prominence of their first electronic gadget to bear the "i".
Just because the iPod line is on the verge of dying out does not mean however that the name itself will be lost and forgotten before long. The iPod Touch remains the best-selling model of its family, so it should survive for a bit longer. And Apple is also now selling AirPod wireless ear-buds and a HomePod smart speaker. In a way, Pods will live on.