Dell Latitude 7000 is the world's first laptop to offer wireless charging
Dell revealed the first ever wireless charging compatible 2-in-1 laptop, which can provide uninterrupted power without having to plug it in.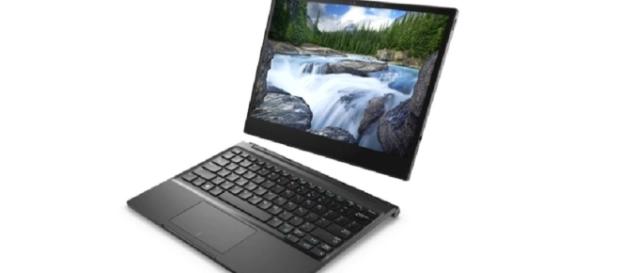 wireless charging is becoming a common feature in top-end smartphones. However, it is an unheard of technology when it comes to other portable devices such as tablets or laptops. That is what Dell has accomplished with its new 2-in-1 device, which the company states can be charged wirelessly. The Latitude 7000 series' 7285 2-in-1 device has now become the world's first ever Laptop to support the wireless charging capability.
What is needed for charging the laptop wirelessly
Dell revealed that people who owned just the 7285 will not be able to access the wireless charging technology.
In order to use this feature, consumers would also have to buy a wireless charging keyboard accessory along with a charging mat that comes with it. Both of these items collectively would cost around $550.
The keyboard alone costs $380, while the charging mat is priced $200.
The 7285 laptop bears a hefty price tag of $1200. So, people looking to access the wireless charging functionality would need to spend around $1750 at least to get the laptop and the necessary accessories. Dell also revealed that the tablet will not charge wirelessly alone, and the feature would only be used once the tablet is attached to the keyboard and docked into the charging mat.
Another limitation of the 7285 2-in-1 device is that it cannot be charged on a metal surface. In fact, the company revealed that using the computer on a metal surface would require a non-metallic stand to prop up the device by at least 2-inches so that it does not come in contact with the metallic surface. All of these limitations indicate that at the moment it is perhaps better for consumers to skip the wireless charging functionality in the laptop.
In its current state, the wireless charging facility for the 7285 would perhaps be beneficial to large companies and organizations using the devices. In these corporate spaces, there is always a need to eliminate the excess amounts of wires to keep the workstation clutter free. It is also more suitable for companies to invest the hefty amounts for the accessories needed for the wireless charging to work.
Dell Latitude 7285 2-in-1 specs
The entry level 7285 from Dell features 8 GB of RAM and is powered by a Core i5-7Y54, along with a 12-inch display. The laptop also supports 128 GB of internal storage. It is likely that the company would release a higher end version of the 2-in-1 model and will retail it at higher prices.
Click to read more
and watch the video
or