BlackBerry bringing new and improved KEYone handsets with better screens
The company will bring better KEYone smartphones with upgraded adhesive to keep the screens in place.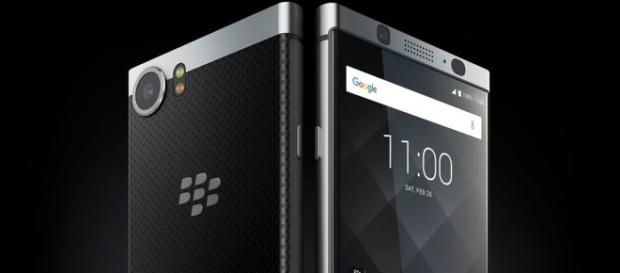 The Blackberry KEYone smartphone has been a surprise hit of 2017 with its old-school design and physical QWERTY keyboard. While most of the consumers are excited about the physical QWERTY keyboard, many people are partial to the smartphone solely for its long-running battery. Despite the device housing the Snapdragon 625 – an energy consuming processor – the handset's 3,505 mAh battery gives excellent usage support, which has been instrumental in driving the smartphone's sales.
However, there is a glitch in the KEYone, which is getting consumers a little concerned. The screen of the handset appears to have a tendency to pop off its frame.
This is possibly due to the usage of not-so-strong adhesive to keep it attached to the device.
KEYone screen comes off
After being subjected to a burn test by YouTube channel JerryRigEverything, the glass of the device popped out after slight pressure was applied. The smartphone recovered quickly from the test, but this glitch caught everyone's attention. At first, it was assumed that the screen of the KEYone was not stuck to the frame using adhesives. It was later discovered that an adhesive was used to keep the screen in place, but the material was not very strong.
After the incident, BlackBerry officials stated that they would find better adhesives for its upcoming products to keep the screen from popping out. On Saturday, July 8, in response to yet another complaint on Twitter – pertaining to the screen dislodging – BlackBerry left a link that redirected one to a post by a BlackBerry Mobile support team member related to the issue.
The post on the forum communicated the latest development the company has undertaken regarding this issue.
BlackBerry responds to screen dislodging complaints
In the forum post, the company stated that to provide an "outstanding experience" to all BlackBerry Mobile customers, the company will be "implementing additional measures that add even greater strength and adhesive" to the handset screen. The new measures are to use an upgraded adhesive to keep the screen in place and this has already been implemented on the new units of the KEYone smartphone. It is currently being added to the "retailer and carrier inventories."
The company will continue to add these revised KEYone smartphones to the inventories all through summer. Those who have already purchased the handset need not worry as they are completely insured under the manufacturer's warranty and can easily request a replacement of the handset if the issue occurs.
Click to read more
and watch the video
or