Apple's iPhone 9 details leaked amid iPhone 8's upcoming release
Amid the upcoming release of its iPhone 8 this year, rumors have it that Apple is already planning for an iPhone 9 launch.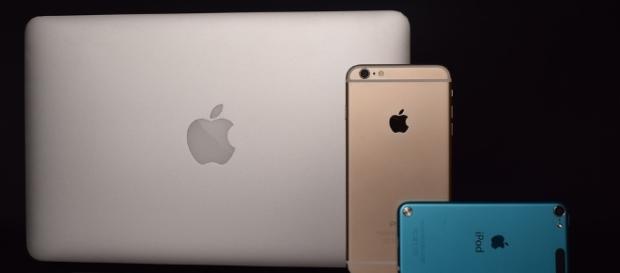 This 2017, Apple is commemorating the 10th anniversary of its flagship smartphone series, iPhone. But aside from its plan to release three new devices this year, which includes the highly anticipated iPhone 8, the tech giant is also preparing for an iPhone 9 launch soon.
As the rumored release date for the latest Apple smartphone model looms, speculations about the development of future devices are also running wild. In fact, the tech firm will reportedly collaborate with South Korea's LG Chem for the batteries of its upcoming smartphone model that is expected to be launched in 2018.
Apple is already preparing for the iPhone 9 https://t.co/fKYS4BCxjP #apple #iPhone9 #iPhone

— Linda Abbott (@LindaAbbott55) July 23, 2017
New operating strategy
As avid tech fans and gadget enthusiasts wait for the 2017 iPhone unit, rumors about the development of its 2018 model have flooded the online realm.
According to the reports, the iPad maker has tapped LG Chem as its exclusive supplier for its iPhone 9 batteries.
Even though the company is not famous for making some dramatic changes when it comes to their products, the latest decision (if confirmed) suggests they are slightly changing its traditional operating strategy. In fact, the tech firm has long been using different suppliers for the components of their products.
This move has reportedly been an advantage in securing "favorable pricing," BGR noted. Furthermore, the strategy also helps in "offering a hedge against any unforeseen technical or manufacturing hurdles."
LG's iPhone 9 batteries
LG Chem must have delivered an impressive battery performance and design to convince Apple to have an exclusive deal with them.
As per The Korea Economic Daily, the South Korean company has invested "hundreds of billions of won in a dedicated line" that is exclusively intended for the smartphone unit.
The company will produce the "L-shaped" batteries for the next-next-generation iPhone series. Despite the fact that the previous models have relied on the standard rectangular "jelly roll" lithium batteries, Apple is making a slight departure from the traditional battery and adopt a new module that is "bent or extended to one side at its bottom."
Apple Insider revealed that the new and advanced battery concept will "maximize internal space afforded by developments in component miniaturization and integration," as well as improve "charging speeds." Meanwhile, the speculations regarding the L-shaped batteries initially emerged in April after KGI analyst Ming-Chi Kuo predicted the employment of "two-cell design" in iPhone 8.
#LG to be exclusive supplier of L-shaped '#iPhone9' batteries, report says https://t.co/GLwnJwtSIS pic.twitter.com/AJKy5TsGX7

— AppleInsider (@appleinsider) July 21, 2017
Two new OLED screen sizes
Apart from the L-shaped batteries, there are also reports claiming the possibility of Apple's introduction of two new OLED screen sizes that will come with the iPhone 9, which is expected to be released in the fall of 2018. These will reportedly be at 5.28-inches and at 6.46-inches, 9to5Mac reported.
Faster processor
The next-next-generation of Apple's smartphone model will reportedly use a seven nanometer-transistor channel, unlike iPhone 8's 10-nanometer chip. This would mean that iPhone 9's processor will have a lesser power consumption demands but will have more computing power.
These rumors, however, should be taken with a grain of salt as a lot could happen (including changes of plans) in the next 14 months. Meanwhile, Apple's iPhone 8 will reportedly have a facial recognition system that will replace its Touch ID sensor. It is expected to be released sometime in September but it might be delayed to October or November.
📱#iPhone8 will launch in September but in limited quantity according to J.P. Morgan pic.twitter.com/50fzDB6xSC

— DigiSlice® 📱🎮 (@DigiSlice) July 19, 2017
The #iPhone8 will probably look a lot like the Galaxy #note8.
Read more: https://t.co/QJKsK63i4S pic.twitter.com/lr15J3S1oM

— Android Authority (@AndroidAuth) July 18, 2017
Click to read more
and watch the video
or