Apple CarPlay coming soon to select MINI and Aston Marton models
The CarPlay webpage gets an update illustrating its new partnership with the European brands.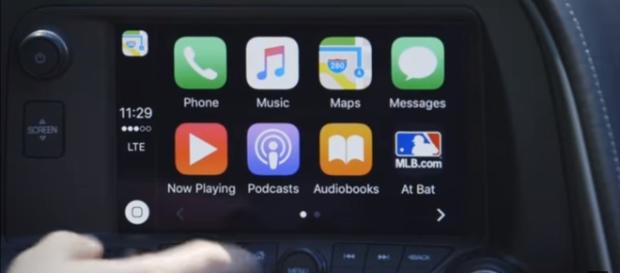 News reports came out today when Apple updated its Carplay web page. The update came with the information that Aston Martin and Mini has officially partnered with Apple to support the platform. The two premium European car manufacturers definitely raise the bar in terms of incorporating Apple's automotive infotainment system.
What is CarPlay?
CarPlay is the tech giant's efforts to bring in-car technology and enter the infotainment space. It works by connecting a supported vehicle to a compatible iPhone. This enables both direct access and interaction with Apple's ecosystem by simply using the device on the dashboard.
The service was first introduced in 2014 and it has developed since.
For the last two years, it has become more accessible supporting more car models from different manufacturers. Basically, CarPlay iPhone users get a streamlined option to connect their gadget to their car's system.
Such mechanism facilitates the functions of sending and receiving messages, making and receiving calls, playing Apple Music or Spotify, and navigating using Apple Maps. All these services while maintaining focus while driving is possible with the use of CarPlay.
What to expect from MINI & Aston Martin?
According to reports, CarPlay can be expected to arrive in MINI later this year. It is probable that it will be in the Tech Pack or Media Pack XL trims of 2018 models Clubman and Countryman. With this, one can assume that the system will not be part of the existing models.
As for Aston Martin, it was announced that CarPlay will be coming to the 2017 Vanquish, Rapide, Vantage, and DB9 Volante.
The move of luxury brands like Aston to add a simple feature like CarPlay to its already highly regarded infotainment ecosystem does not suit well for everyone. However, with Ferrari and Porsche already in the same compatibility, it is likely for Aston to stand firm. It is possible that consumers may actually prefer and desire simplicity despite the high-end and luxurious value attached to the vehicle.
In fact, Lamborghini has already signed up for the CarPlay system with its 2017 Centenario. Koenigsegg also joined in the CarPlay compatibility with the Regera. These two companies are currently holding the most expensive cars to have the functionality with the price tag at $1.9 million.
At this point, no one can say how far CarPlay will go in its relationship with luxury car brands. However, with Apple always pushing for excellent functionality, it is highly likely that the infotainment system will make its way to further high-end brands and models.