Ford bringing Apple CarPlay and Android Auto to Its 2016 vehicles
Ford has rolled out Android Auto and Apple CarPlay updates for its 2016 model year vehicles.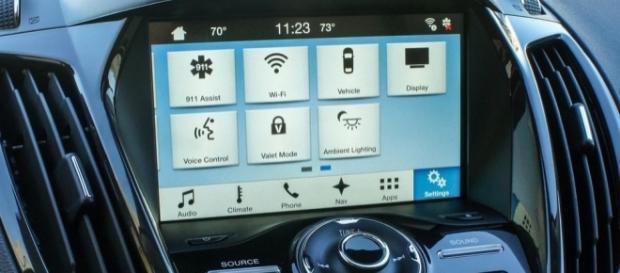 Good news for Ford car owners. The carmaker is rolling out Apple Carplay and Android Auto software support for its 2016 vehicles equipped with SYNC 3. Downloading and installing the software can be done in three different ways. One can download and upgrade their car software with the help of a USB, over-the-air, or by visiting a Ford dealership.
The update will be available to roughly 800, 00 Ford vehicles and will enhance the infotainment system in the cars and make them more streamlined, modern, and comfortable to use.
The update is competent with SYNC 3s latest 2.2 version. Don Butler, executive director, Ford Connected Vehicle and Services, stated that Ford's SYNC 3 platform was specially designed to for easy customers handling.
Ford in its press statement added that one can also update the car software by owner.ford.com.
Ford brings Apple CarPlay support
Apple CarPlay provides its users with a unique way to use voice-guided navigation, make phone calls, listen to music, and receive and send messages all the while staying focused on the road. Apple's CarPlay is compatible with iPhone 5 and all following models of the smartphone running on iOS 7.1 or higher. Controlling CarPlay is a piece of cake. One can use the feature via Apple's virtual assistant Siri, or can also use the in-vehicle display. However, it requires USB hub upgrades, which are readily available with Ford dealers.
SYNC 3 currently provides support for all Ford 2017 model-year cars including Fiesta, Fusion, Focus, and Mustang. In terms of SUVs and trucks, SYNC 3 is available on the Explorer, Escape, Expedition, and on all F-Series trucks and electric-run vehicles.
Android Auto for vehicles
For the unfamiliar, Android Auto incorporates the Google's mobile OS features in the car's own software. Ford car owners can now enjoy the complete Android experience with the easy availability of Google Play Music, Google Maps, messaging, phone call making facility on the vehicle's built-in display. Cars owners can also control and use these features via voice controls. Apart from custom Google apps, people can also use third-party apps, which will be reflected on the display.
Ford facilitates updates over Wi-Fi
Although the carmaker has been rolling out updates since 2009, this will be the first time it will be pushing out an update that can be accessed via Wi-Fi. Ford vehicles that have Automatic System Updates turned on within the SYNC 3 will periodically check for available updates by connecting on to a Wi-Fi network chosen specifically for the car's software system. On the availability of an update, the system automatically downloads and starts the installation process without disturbing the owner.
Click to read more
and watch the video
or