Apple discontinues iPod Nano and iPod Shuffle
Company's efforts shifted to double iPod touch capacities to 32GB and 128GB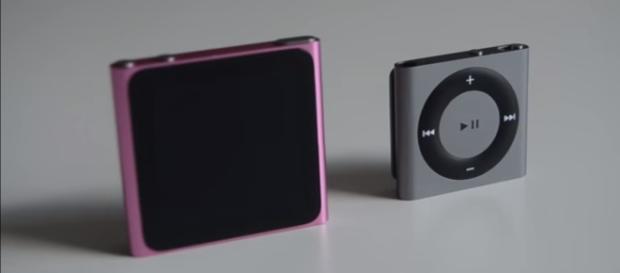 Today, Apple managed to quietly take down the websites for both the iPod nano and iPod shuffle. Despite the availability of links leading to further product information, the URLs are no longer available. It did not take long for an Apple spokesperson to confirm that both products are now officially discontinued.
For many of its loyal followers, the announcement did not come as a surprise. Apple has been vocal about how the iPhone, iPad, and Ipod Touch could potentially overtake their line of traditional music player hardware. Three years after discontinuing the iconic iPod classic, the company decides to give up on its lower-end counterpart.
Say good bye to nano and shuffle
When Apple stopped selling the iPod classic in 2014, Chief Executive Officer Tim Cook explained how the company struggled with sourcing the necessary parts for the device. Although many were sad and disappointed with the loss of the iconic handset, the success of the iPhone, as well as the addition of iCloud and Apple Music, made up for it.
Some experts believe it was inevitable, to begin with considering both the nano and shuffle lacked internet connectivity. With the increased demand for access and connection, Apple users and consumers would naturally gravitate towards a complete package for a device.
Both products are pulled out of the Apple online store. Eventually, it will also cease its presence in retail locations. In fact, a couple of years ago, their product placement in retail stores was demoted and moved to the accessory shelves.
The iPod shuffle was first introduced in January 2005, followed by the nano in September 2005.The last update on the nano and shuffle was in 2015, which introduced new colors. However, in terms of redesign, the nano has been untouched since 2012 while shuffle's last makeover was in 2010. There was a total of seven generations of the iPod nano and four generations of the shuffle.
Shifting focus to iPod Touch
The decision to pull out the nano and shuffle leaves one last device holding the iPod name, the iPod touch. According to the company spokesperson, Apple has decided to double the capacities of the iTouch to 64GB priced at $199 while the 128GB is tagged $299. Previous models held 16GB and 64GB with the same prices
In simplifying the iPod lineup with two iPod touch models, Apple hopes that the improvements on the iPod Touch would be a nice send-off for the earlier product lines. The iPod may not have been the first MP3 be released, but it was definitely a breakthrough in technology. At this point, it is best to take this opportunity to appreciate the contribution of the music player including iTunes in helping bring Apple back to the top.
Click to read more
and watch the video
or