Audi unveils A8 with level 3 autonomy
Audi unveiled its semi-autonomous luxury sedan, the Audi A8, and also revealed the features of the impending car.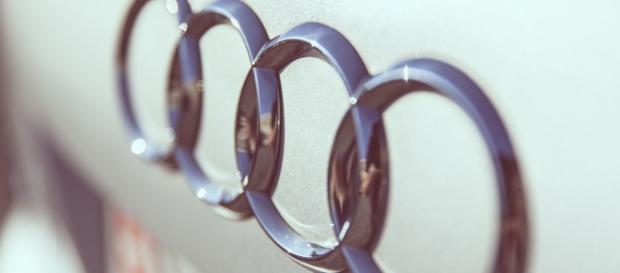 Audi, the German carmaker, is highly regarded by industry experts because of the class and sophistication which the vehicles from the company deliver. It was thus not surprising that people were anticipating the launch of the company's next luxury car dubbed the Audi A8. The car made a small appearance even before the official launch in the latest film 'Spider-Man: Homecoming.'
The A8 is being termed as a semi-autonomous vehicle by Audi due to some limitations on its self-driving features. The luxury sedan boasts a Level 3 Autonomy along with active electronic suspension, an all-new infotainment system, and a mild hybrid engine.
The all-new infotainment system will bring haptic feedback as well as multiple screens for enhanced experience.
Audi A8 unveiled
The company said that due to its level 3 autonomy, drivers driving the A8 will be able to let go of the controls of the car completely and the vehicle will be able to perfectly perform driving, steering, braking and all such activities on the road at a maximum speed of 37 miles per hour. The company also claimed that drivers engaging the self-driving feature could take their hands off the steering wheel and engage in other activities if the national law permits its.
However, the company also mentioned that under certain conditions the car would not be able to pilot it and the manual takeover would be needed. So, even though drivers are able to rely on the autonomous tech, for the most part, they are still required to be able to operate the vehicle if the need arises.
This is why Audi claims that the car is semi-autonomous.
Other features of the Audi A8
Apart from the A8's self-driving capabilities, the company also detailed the state of the art electrical suspension that the new vehicle would sport. The 48-volt active electromechanical suspension platform used in the car is a new design and the front facing cameras housed in the vehicle lets it scan the road ahead to determine how the suspension should handle the varying dips and rises on the road. Audi said that it also redesigned its all-wheel steering system, which would give drivers a sportier feel than the wheel in the A4.
The #AudiA8 - All you need to know. https://t.co/gY04gqwgev pic.twitter.com/udxQf22O03

— Audi (@Audi_Online) July 11, 2017
The A8 also comes with a foot massager for the people sitting in the back seats. This feature brings enhanced comfort to the ones in the passenger seat. The company has not revealed when the brand new A8 will go on sale and has also provided no details regarding the price of the vehicle.