AMD Radeon RX Vega to launch at SIGGRAPH
Company had confirmed the arrival of Radeon RX Vega back at the Computex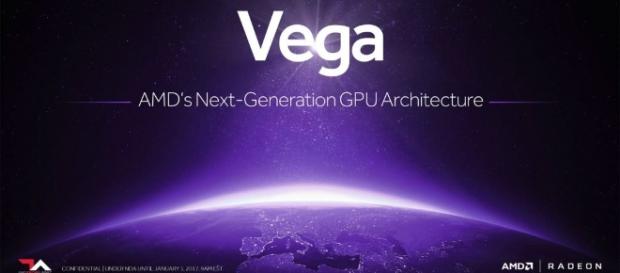 AMD's Radeon RX #Vega has been the talk of the town since ages. Fans were delighted when the firm finally made the concept official and even went on to announce the launch date of the same. If reports are believed to be true then AMD has suggested that they will be unveiling its Radeon RX Vega at SIGGRAPH event that is scheduled to take place a month from now.
The device is built for gamers
As per several reports, AMD had confirmed the arrival of Radeon RX Vega back at the Computex, 2017 event itself. At that time, the firm suggested that it is built with keeping hardcore gamers in mind. They also announced that Radeon RX Vega will be launched in July after the #Company's flagship Frontier Edition meets the audience.
A report by WCCFTech indicated that AMD CEO Su confirmed the launch date, by accident, at the 54th Annual JP Morgan Global Technology Conference earlier this year. He said that the company might launch it by late-July. He further took the stage to speak about the company's recently-launched Frontier Edition system and indicated that its upcoming Radeon RX Vega will be the ultimate next-gen graphics card for gamers. On the basis of this, experts have assumed that AMD is also preparing for the launch of Ryzen 3. It will most probably be unveiled by the beginning of next month.\
AMD processors in Apple iMac
AMD reportedly sees the PC market as unstable. The company also didn't do quite well last year. Its 2016 CPU line had underperformed. However, the company indicated that it plans on reviving its lost glory by 2017's launches.
The firm has expanded exponentially this year. For instance, Apple's upcoming iMac Pros are going to equip AMD's latest graphics processor. In fact, it is going to be the main attraction of the device. Apple plans on launching its iMac Pro line-up by the end of this year. CEO of the company, Su even stated that they plan on adding Ryzen to the roadmap for the company this year through the introduction of the same in desktops and notebooks. Through this, AMD hopes that they will be able to make a historical mark in the market. As reported by The Inquirer, the company also apparently has server microprocessors lined up for launch this summer. With endless products coming from the side of the company, there's still hope for AMD. However, will it able to last against stiffer competition such as NVIDIA? This is a question that still needs answering. Only time will tell what exactly is in store for AMD. #Amd Radeon