Meizu Pro 7 to come with MediaTek Helio X30 SoC
Smartphone is expected to pack a 5.5-inch display and will be powered by 10nm MediaTek X30 deca-core processor.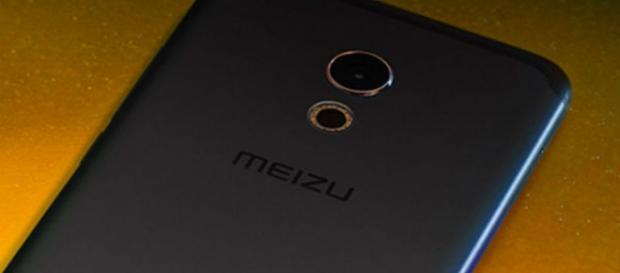 Endless rumors and speculations regarding Meizu's upcoming Pro 7 and Pro 7 Plus have been emerging lately. The firm is expected to launch the smartphones this year. Now, the latest report suggests that a MediaTek official has confirmed that the Meizu's upcoming smartphones will be powered by the former's Helio X30 SoC.
Smartphone will feature Helio X30 deca-core processors
As reported by Android Headlines, an unnamed source from MediaTek who is close to these matters stated that their company is going to supply its Helio X30 deca-core processors to Meizu primarily for its speculated Pro 7 and Pro 7 Plus smartphones. The devices will apparently be based on the 10nm manufacturing process.
This could explain how MediaTek experienced a surge this month. The firm witnessed an increase of approximately 18.75% in June. This is an exponential rise from what the firm managed to achieve in May. Given that Meizu is a big brand and its upcoming smartphones are looked forward to by its fans, MediaTek will be benefitting from the overall exchange.
Furthermore, the report goes on to claim that MediaTek's overall stock price will increase once Meizu launches its Pro 7 and Pro 7 Plus smartphones as well. This is good news for MediaTek as the firm has been struggling to keep up with the strong competition prevailing in the market at the moment. It has been suggested that MediaTek has been running into losses since the past couple of months. The firm met an unfortunate 11.79% of loss in revenue generation in 2016.
The firm hopes that, with the launch of Meizu Pro 7 and Pro 7 Plus, the future will look much brighter. However, it remains undeniable that it is extremely difficult to defeat Qualcomm.
Features and Specs
As far as the specifications of Meizu Pro 7 are concerned, the device is expected to pack a 5.5-inch display and will be powered by 10nm MediaTek X30 deca-core processor. The smartphone will offer either 6GB or 8GB of RAM with 64GB of 128GB internal storage options. The smartphone will house a 3,300mAh battery that will be non-removable by nature. On the camera front, the smartphone is expected to pack a 16MP rear camera sensor with Sony's IMX386 technology along with a 12MP front snapper with the same option. The smartphone will be seen running on Android's latest 7.0 Nougat OS. Meizu hasn't released the launch date of the speculated smartphone official yet; however, reports are indicating that it will most probably be by the end of this year. #Deca Core