A new version of Google Glass revealed
The Google Glass Enterprise Edition is primarily aimed for the workplace.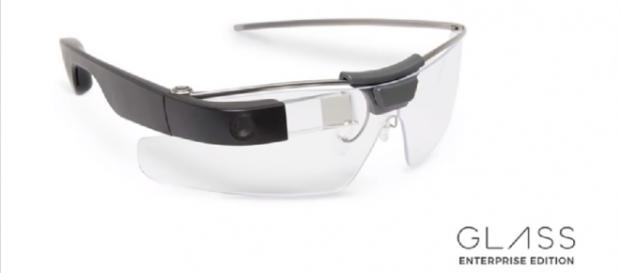 Alphabet X recently unveiled the Google Glass Enterprise Edition. This latest version was achieved with the help of at least 30 expert individuals, the company said. There is a catch though, as this pair of futuristic glasses will only be available for businesses such as manufacturing, health care and logistics, among others.
Project lead Jay Kothari said, "Workers in many fields find it useful to consult a wearable device for information and other resources while their hands are busy," according to a report by Android Authority.
The Google Glass was first introduced in 2013 as a wearable device with a built-in camera. The device was received with mixed reviews due to its functionality issues, privacy concerns as well as its quite expensive $1500 price tag.
This time around, Alphabet is hoping that this version would be more useful in the workplace.
Improvements made to the Google Glass Enterprise Edition
The Google Glass EE has been upgraded significantly from its predecessor. The device now has a longer battery life of up to eight hours on a single charge, compared to the five-hour life span of the original.
Alphabet also addressed people's privacy concerns with the device by installing a red light indicator that lights up whenever the device is recording.
Meanwhile, the camera itself received a much-needed upgrade and now has an 8 MP shooter, which is higher than the 5 MP camera included with the previous model of Google Glass. Also, the internal processor is now much faster, with a better Wi-Fi connectivity.
The most notable feature of the Google EE is that it can now be attached to any other frames, such as sunglasses, prescription glasses and even on a pair of goggles.
The Glass Enterprise Edition makes a difference in the workplace
According to Alphabet, the company tested the Glass EE in professional environments with promising results.
At AGCO, an agricultural equipment manufacturer based in Duluth, Georgia, the G Glass EE was tested and was able to improve their equipment production by 25 percent.
Meanwhile, DHL was able to increase its efficiency in its supply chain by 15 percent with the help of the futuristic wearable device.
Alphabet,however, did not mention anything about the device's availability or its projected price tag.
What do you think of the newfangled Google Glass Enterprise Edition? Let us know your thoughts in the comments below.
Click to read more
and watch the video
or