Sony PlayStation 4 to get a slimmed-down gold edition offer this June
Sony announced a limited version of this console with 1TB storage and in gold color.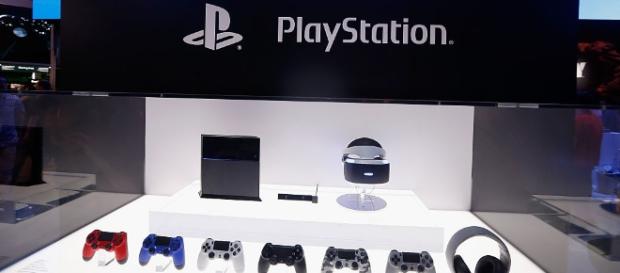 Sony is set to release a limited version, slimmed-down PlayStation 4 console. This will come in a gold version and has the capacity to store up to 1TB. Apparently, this will be made available at a cheaper price of $249. This new release from Sony is $50 and is less expensive compared to the original model. Further, Sony has also announced today that there will be additional discounts on software and accessories during the sales period which will run in between June 9 to 17.
PlayStation deals
The long-kept rumor is finally confirmed that a slimmer version of PlayStation 4 is coming out later this week. This #Gold Edition rumors first leaked earlier this week when a Redditor caught a glimpse of the new console and managed to snap a photo of it.
Later on, a confirmation was made by Sony when they included the gold version of PlayStation 4 to their recent promo, along with the eye-catching offer price of $250. This launch will be part of Sony's Broader Days of Play sales event. The promo period will run on the third week of June. In addition, Sony will be offering different deals daily on all things about PlayStation.
The president of Sony Interactive Entertainment in Europe, Jim Ryan, released a statement about the sales event. He added that they are curious how people will respond to the event considering they will be offering cheaper prices with their services. He also added that Sony will definitely surprise its users will great deals this month.
Sony to offer lower-priced deals
From June 9 to 17, Sony may create a bigger announcement as part of the sales event.
There is speculation that E3 will also come along together with the PlayStation 4.
Meanwhile, Sony hasn't provided further details yet on other surprises they will offer. Make sure to keep an eye with their surprise announcements anytime this week.
The cheaper price for PlayStation 4, which is $250, will only last until the end of Days of Play sales event. Immediately after the event, this limited-edition gold console will go back to its original price of $300. Users are encouraged to grab the limited offers and cheaper prices that Sony has to offer.
In order to keep updated, you can also check the latest PlayStation 4 details on their online catalogue and website. Since it is already a hard-kept deal, make sure to grab this newest gold edition PlayStation 4 before it gets sold out and grab the chance of the different deals that are to be offered soon. #Sony deals