Samsung may launch the Galaxy Note 8 in September with a hefty $900 price tag
Rate this title
According to latest reports, the Galaxy Note 8 may retail at $900 after debuting in September.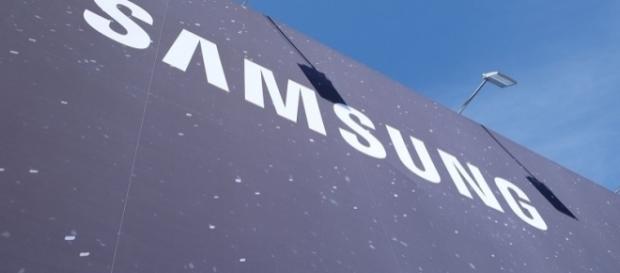 A new report from VentureBeat suggests that Samsung will be retailing the upcoming Galaxy Note 8 at a whopping $900. That price tag would make the phablet the most expensive smartphone from Samsung. The handset is expected to cost €999 in Europe, which includes VAT and, therefore, the smartphone is expected to be roughly $900 in the US.
VentureBeat also reveals that the phablet will debut in late September and not August as previously rumored. It is rumored that the successor of the Note 7 will boast a 6.3-inch, Infinity Display with 18.5:9 screen-body aspect ratio.
If the Samsung smartphone starts at a hefty $900, it would be in the same league as the iPhone 8 – rumored to start at $1000 – when it comes to pricing.
Note 8 to house more features that the Galaxy S8 series?
For years the smartphones launched under the Note brand name were differentiated from the Galaxy S series smartphones on the basis of a bigger screen size and the stylus. However, for the first time in the last seven years, there will be more than just a big screen size and a stylus differentiating the Galaxy Note 8 from the Galaxy S8 series. It is rumored that other than the bigger screen size, the Galaxy Note 8 will be coming with a dual camera a setup – a first for any Samsung smartphone.
Under the hood, the Galaxy Note 8 will be powered by the Qualcomm Snapdragon 836 and not Snapdragon 835 processor. However, apart from that, the impending phablet is rumored to come with massive 6 GB of RAM. If this rumor turns out to be true, it will make the Note 8 only the second Samsung smartphone – other than the Galaxy C9 Pro – to go beyond the 4 GB of RAM mark.
Fingerprint sensor to be placed beside camera?
Rumor has it that Galaxy Note 8 will be the first Samsung smartphone to come with two rear cameras. According to VentureBeat, the dual camera setup in the Note 8 will come with two 12-megapixel sensors along with optical image stabilization for the lens. The report states that the lens will be horizontally aligned and placed to the left of the heart rate sensor and LED flash.
Apart from that, the report also states that Samsung will be placing the fingerprint sensor in the same place as the camera lenses, which is to the right of the flash and heart rate sensor. However, unlike the Galaxy S8 and Galaxy S8+ Touch ID placement, this positioning seems to separate the camera lenses and the sensor apart. So if the news turns out to be true, then consumers can rule out the possibility of accidentally smudging the camera lens with their fingers. Sources familiar with the matter have stated to VentureBeat that the Note 8 will be available in blue, black, and gold.
Click to read more
and watch the video
or