New MacBook and MacBook Pro likely to be announced at WWDC 2017
Apple may have just pointed to looming launch of new MacBook and MacBook Pro.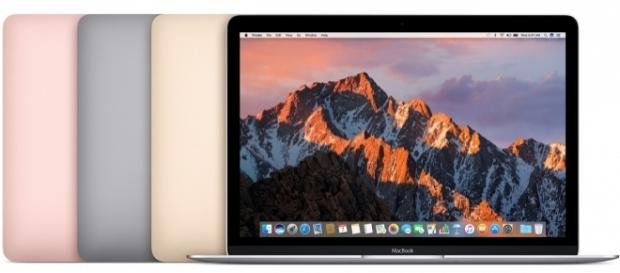 Apple is reportedly gearing up to take the wraps off a MacBook Pro refresh at WWDC (Worldwide Developers Conference) 2017, which kicks off June 5. However, there are some signs currently stemming from the company's official website that imply it would be ill-advised to get your hands on the next MacBook straight off, and here's why.
Availability of the new MacBooks
Apple's online store suggests the shipments of 15-inch MacBook have been postponed until June 5 - June 6, just a day after the company takes the center stage at WWDC 2017. It's worth noting that the deliveries ideally take place on the same day or 3-5 business days in some cases.
Much to the relief of MacBook enthusiasts, the delivery estimates for the 13-inch variant of the MacBook is unchanged. In other words, the laptops are ready for delivery as early as the next day.
New MacBook models on the cards?
The latest changes actually allude to a report that indicates the Cupertino-based tech behemoth is all set to announce new MacBook Pro along with MacBook models with a 12-inch display on June 5.
More often than not, changes in the delivery times on the company's website are a clear indication of a new product's imminent arrival. That being said, we are just a few days away from Apple's highly anticipated event, meaning, we might catch a brief glimpse of the forthcoming MacBook models if rumors prove to be true.
WWDC predominantly centers on software, but things are likely to be different this time around. Tech pundits and industry watchers alike have linked the upcoming event with the announcement of new hardware devices.
A slew of previously surfaced reports indicated that the iPhone maker will be rolling out revised versions of the MacBook, with updates rolling out for the 12-inch MacBook, the MacBook Pro, and the blotted out MacBook Air.
If rumors running rampant online are anything to go by, Apple will be updating its MacBook Pro with Kaby Lake processor series from Intel. This will be a massive jump from the current SkyLake processors. Aside from that, the company is allegedly prepping to debut a 32GB RAM iteration of the MacBook Pro with 15-inch display solely to satisfy the need of professional users. Furthermore, there is some reduction in the price of the current generation models that are rumored to be unveiled at this year's WWDC.
The MacBook laptop lineup with 12-inch displays will be reportedly upgraded to pack Intel's new Kaby Lake processors, and also receive a 16GB RAM model, according to KGI. The upgrade rumors surrounding the fading MacBook Air laptop are few and far between; however, multiple sources claim it will at least receive a new processor.
While nothing is set in stone yet, Apple is likely to divulge more concrete details about the laptops next month.
Click to read more
and watch the video
or