Some rumors about the iPhone 8 may not be so crazy after all, or are they?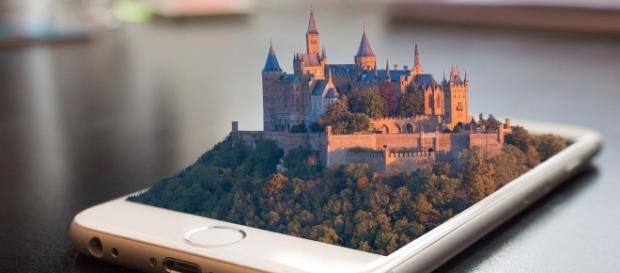 As Apple prepares to release the new iPhone 8 in the fall, the corporation celebrates the tenth anniversary of its flagship product. Rumors of production problems and not enough phones for all its customers continue to surface, as well as a changing release date that indicates problems for the launch. As previously reported, Apple's production schedule won't meet demand on launch day.
Apple celebrates 10th anniversary of the iPhone
Fortune reported that since the iPhone was released in 2007, it has become one of the top-selling gadgets of all-time. The iPhone revolutionized the smartphone industry and also mobile computing.
One of the most important rumors is the number of phones Apple will release this year. Although the most anticipated release is the iPhone 8 because it will include many new features as well as a new design, reports indicate that Apple may also release updates that will include minor updates to last year's models. They have been labeled iPhone 7S and 7S Plus. The third update may very well be the iPhone 8.
The latest technology for the iPhone 8, and one of the reasons that the release of the iPhone may be delayed, is the screen technology. The OLED screen technology for the latest release is the same screen technology currently being used in the latest releases of the Samsung Galaxy 8. It offers better resolution and more accurate color representation. Apple also plans to use glass as its primary material for the phone, and this may mean that the home button will be located underneath the display.
Rumors that may not be so crazy
The Motley Fool reported that that at least one rumor about the new iPhone 8 didn't seem so crazy. The rumor cited in the publication's story was the problem with Apple getting enough OLED displays for the new iPhone 8. The reason there may be a problem is that there aren't as many suppliers who make the OLED displays that will be used in the new iPhone. More suppliers produce the LCD displays most commonly used in phones. Since Samsung will supply the OLED displays for Apple -- along with most of the smartphone market -- Apple may have trouble getting enough displays for its phones.
Although Samsung has a lot of experience producing the displays, the company simply may not be able to meet the demand needed to supply Apple. Earlier reports about who would supply the screens indicated that Samsung would be the supplier. The story that stated that Samsung might have trouble supplying the screens came from DigiTimes. AppleInsider Mike Wuerthele doubted the validity of the story because he said that a company that supplies most of the OLED displays probably wouldn't have trouble producing enough screens to meet the demand.
Click to read more
and watch the video
or