OnePlus 5 receives second OTA update within a week
It appears like the company has already deployed the second OTA update to the OnePlus 5 device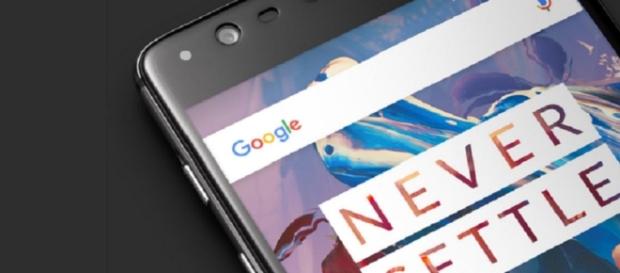 Oneplus 5 was launched last week, and the company has already rolled out the second Ota Update for the smartphone. During the launch, the device already came equipped with OxygenOS 4.5.1 update. Regarding specs and features, the flagship is said to be the real flagship killer equipped with cutting-edge specs. The Smartphone will compete with the other heavyweights like Samsung Galaxy S8 and Apple iPhone 7.
Global Roll-Out of Oxygen 4.5.2
According to a report by GSMArena, the OnePlus 5 smartphone's latest Oxygen 4.5.2 update is merely 36MB big in size.
The update is witnessing a global roll-out. There are many new features that the latest update brings with it. Apart from the multiple fixes, there are quite a few optimizations that the latest update offers. However, it appears like there are no new features in the latest update.
Well, that would be quite logical on the side of OnePlus as it's merely been a week since its launch and it would be a miracle if the company began offering newer features already. The latest update – whose build number reads A5000_22_170624 --- comes along with several security enhancements.
New features with OnePlus 5 OxygenOS 4.5.2 update
For instance, the OnePlus 5 OxygenOS 4.5.2 update includes security patches for an 'app installation issue.' Apart from that, OnePlus has also introduced a new fix for its 'system update failure,' issue. OnePlus through this update has also made third-party apps more compatible. Other security fixes include Bluetooth stability, camera enhancement, network stability and system stability. The OnePlus 5 already came with the latest and the highest version of OxygenOS.
The same software was also integrated into the OnePlus 3T smartphone, however; the OnePlus 5 version was more advanced and included several additions. These additions are features such as Secure Box, Reading Mode, App Priority, Translucent App Drawer, Customizable Vibrations, Expanded screen shots, Auto Night Mode, Gaming DND Mode and others.
The OnePlus 5 smartphone, which was launched early last week, doesn't appear to be much different than the OnePlus 3T smartphone. In fact, it only seems to be a slight upgrade from the OnePlus 3T smartphone.
It seems like the company was in a hurry to meet the deadline. Experts have described the device to be great, nonetheless. They are currently available for sale on leading stores. For more tech news and updates, stay tuned.
Click to read more
You will watch a video to read the news
or