Apple's release date for iPhone 8: latest rumors and speculation
As Apple debates fingerprint technology, iPhone 8 won't likely ship until October.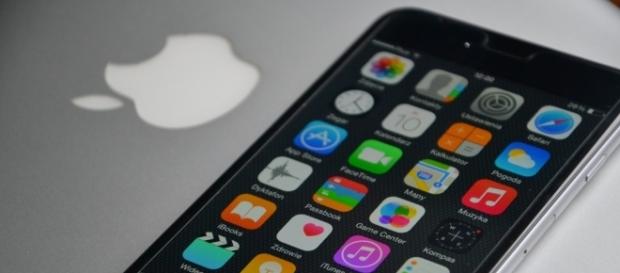 As Apple prepares to release the iPhone 8 in the fall, news came that the company is still trying to make a decision regarding fingerprint technology for its flagship product. Because the company is undecided, buyers may not see the release of the phone until October. Regardless of when Apple launches the phone, buyers probably won't see the iPhone 8 on launch day. Rumors continue about the design of the iPhone 8, although Apple hasn't confirmed any of the leaks.
Undecided on fingerprint technology
AppleInsider reported that analyst Timothy Arcuri of Cowen and Company said the fingerprint technology for the iPhone was still being worked out.
The information came from a memo AppleInsider obtained. So far Apple has only decided on one option for the phone even though there are three options on the table that the company still needs to narrow down. Apple did decide that there won't be a sensor on the back of the phone.
These decisions included thinning the glass cover over the sensor, creating the pinhole for an optical sensor, and integrating a "film" sensor into the display. Acuri said that these decisions would cause a 1-2 month delay in terms of release. The Wall Street consensus was that Apple would have third quarter sales between $47-48 million, but Acuri is leaving the company out of that projection. The iPhone is projected to sell about 90 million units during the holiday season.
Release of the iPhone 8 expected to be huge
WKRG reported that the sales of the iPhone 8 are expected to be huge.
Analysts predict that the smartphone will sell over 240 million units in the first year. This breaks a previous record set by the iPhone 6. Since the company hasn't made any changes to the iPhone in three years, there is much anticipation surrounding the release of Apple's flagship product. The phone has been revamped with updates to Siri, augmented reality, and artificial intelligence.
The Express UK reported that the iPhone 8 was set for a September Release Date but that buyers could end up disappointed because of the delay due to the screens. Although rumors say that the new iPhone will include major improvements that range from a faster processor to wireless charging and an updated dual-lens camera, it is the new AMOLED display that is causing the delay in production. The new technology allows Apple to embed the fingerprint technology under the screen. A report from Digitimes said that only three to four million units will be shipped when the iPhone is finally unveiled this year.