'The Legends of Zelda' mobile game in development, coming out this year
Rate this title
Nintendo apparently wants to conquer the mobile gaming world with a all-new Zelda-themed mobile video game app.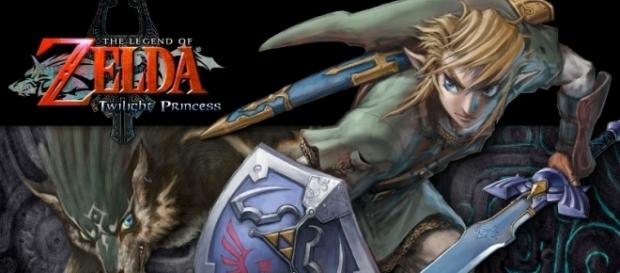 Nintendo's "The Legend of Zelda" franchise has become an iconic brand that has spanned through numerous mediums and has become a household name, at least when Video Games are concerned. Now, the company apparently wants to conquer the mobile gaming world with an alleged new Zelda-themed mobile video game app.
Expanding its reach
Nintendo has slowly been entering the mobile gaming market with the release of games such as "Miitomo," "Super Mario Run," and "Fire Emblem Heroes." The games have thus far shown that there is a lucrative market for the company when it comes to their popular properties.
Nintendo likely wants to capitalize on the hype it has created with the release of "The Legend of Zelda: Breath of the Wild" for the Nintendo Switch and the Wii U.
The brand itself is still quite fresh in the minds of consumers and gamers, which means that a release of a related mobile game will undoubtedly be getting a lot of attention.
Link is coming to mobile
According to a report from The Wall Street Journal, Nintendo is apparently planning to release several mobile video games this year. The new "The Legend of Zelda" mobile game will apparently be coming out in the latter half of this year following the release of the company's "Animal Crossing" mobile game app.
Unfortunately, there isn't really a lot of information yet regarding the exact nature of the mobile game. It also isn't clear just yet if it will be following the pay-once system of "Super Mario Run" or if it would be a free-to-play game like "Fire Emblem Heroes." Based on previous releases, the new game will likely be made available on both iOS and Android devices.
The app will be developed alongside the mobile portal provider DeNa Co., Ltd.
Nintendo is reportedly developing a Zelda mobile game https://t.co/G8Pdk6bOop pic.twitter.com/ZbjagTStAM

— IGN (@IGN) May 15, 2017
More games coming
Nintendo's CEO, Tatsumi Kimishima, previously stated that the company is aiming to release at least two more mobile games within its financial year, which will end on March 2018. Porting the popular video game franchise onto mobile devices will likely be a challenging endeavor for the company. Making the controls of the game work on different touchscreen devices will likely be the company's biggest hurdle.
However, Nintendo's developers do have a lot of experience with touch-based controls as the company had previously released two fully touch controlled games for the DS, namely "Phantom Hourglass" and "Spirit Tracks." While it has not yet been confirmed, the second game that Nintendo will be released is believed to be a new Pokémon "card-game" app.
Click to read more
and watch the video
or