Samsung releases 5100 mAh battery pack for $59.99
Samsung released its 5,100 mAh battery pack which supports fast charging and also sports a USB Type C port.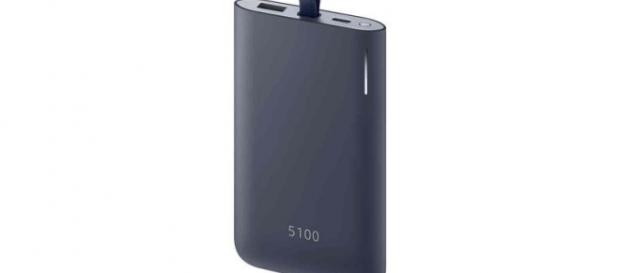 Samsung has invested a lot of money and effort in devising safer batteries for its devices after the Galaxy Note 7 fiasco in 2017. However, in doing so, the company has had to compensate for the battery capacity slightly. Most of its handsets, when used extensively, tend to lose their battery charge relatively quickly.
To address this issue, Samsung has now launched a 5,100 mAh Battery Pack. Rumors of such a product being in the works were rife. However, now the product has is available for purchase at Samsung's stores.
What does the battery pack offer?
According to the company, the 5,100 mAh battery pack is capable of providing up to two full charges to most smartphones. What this means is that when it is fully charged, it can charge a handset twice from 0 to 100. However, as most modern phones boast at least a 3,000 mAh battery, the pack may not be able to charge these phones up completely from zero two times.
The battery pack, however, comes with Samsung's Fast Charge support. This feature will be helpful to those who own a device that supports the fast charging ability.
For those who do not own a fast charging-equipped Samsung smartphone, the battery pack will charge the device at a standard 2A output.
Another important aspect of the battery pack is that Samsung has included a USB Type-C port along with the usual USB port. The box also includes a two connectors – the standard micro USB cable along with a micro USB to USB Type C adapter cable. So, people who own a USB Type C charging port on their handsets can also use the product.
Should you buy the product?
The product is available in silver and navy options.
Samsung has priced it at $59.99, which is quite high considering prices of such packs from other companies.
For instance, battery packs of 10,000 mAh capacity available in the market that are cheaper than this one. This one also does not offer any substantial improvement over other similar offerings. Fast charging capabilities are also available in many third-party offerings.
For the current, price users would do well to wait for a cheaper option. Smartphone owners who have a USB Type C charging port on their smartphones would benefit from buying the Samsung battery pack due to the inclusion of the USB Type-C to micro USB adapter included in the pack.
Whether the product from Samsung will find favor with consumers remains to be seen. The step pricing of the product could be a possible deterrent.