'Breath of the Wild' director talks sequels, open-air gameplay and more
'The Legend Of Zelda: Breath of the Wild' has dominated conversation since its release, and the project's director is already talking sequels.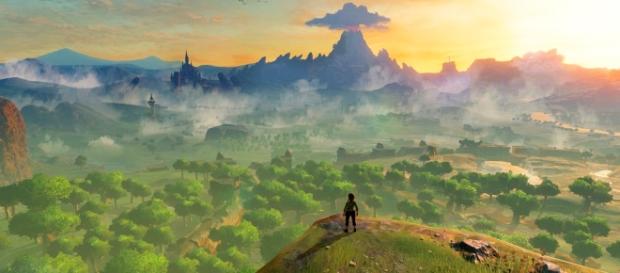 The mighty success of "The Legend Of Zelda: Breath Of The Wild," by now, is clearly cemented within grounds of the gaming community. Numerous reviews from critics and players have placed the game's name up on the pedestal, and to keep the hype up, Nintendo director Eiji Aonuma has already hinted on sequels. In a recent interview, he also revealed what "open air" exactly means and why it's a good thing for Zelda fans.
On why 'Breath of the Wild' is 'open air.'
Aonuma revealed that the open-air concept had been long implemented – in fact, in 1998's "Ocarina of Time." The concept, according to the director, was to let players experience Hyrule as an accessible expanse.
However, like how most things go, the idea had hindrances, wherein players had to focus on assigned routes to progress in the game.
Aonuma added he thought it was the most appropriate thing to do at the time.
What became of the game instead, as for how the director described it, was a map in which players felt like they were confined to specific places with no freedom to discover areas and actually enjoy it.
"More and more people felt dissatisfied with that," he said. Completely transforming "The Legend of Zelda: Breath of the Wild" into an open-air world is a way too devoid the game of redundancy, where players can explore an interconnected world and seek answers for themselves.
What's next for the franchise?
Considering fans have accepted the open-air concept with enthusiasm, a lot of fans are quick to assume on a sequel and the future of the Zelda titles in general. Although Aonuma refused to divulge specific details, he did say he is well aware of the success of the franchise and that "the significance of continuing to create the series is right there."
Vague as it is, it's quite clear more can be expected from "The Legend of Zelda" games, maybe it a sequel, a mint patch or more surprising updates.
This coincides with his previous interview at Famitsu last month, wherein he suggested that open-world gameplay is the new standard for the whole franchise.
While a confirmation of a sequel is what fans most likely would want to hear, it comes off; naturally, they'd be treated to a DLC first. Nintendo last week revealed the game's first downloadable content for those who bought the add-on for $20.
It includes all sorts of equipment, map tracking capability and a hard mode among others, but more will before 2017 ends. The company also confirmed a bigger DLC would be rolled out in the coming months featuring a new story and a new dungeon.
Click to read more
and watch the video
or