Samsung has introduced a parental control app dubbed Marshmallow, which is a parental app.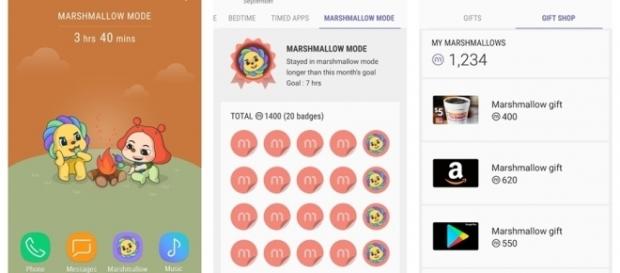 Samsung has come up with a new application, which would allow parents to keep track of their child's activities. The South Korean company launched a new parental app called Samsung Marshmallow, which will help kids inculcate controlled and healthy smartphone usage. The app will allow children to create their smartphone usage plans. The child can set goals and get rewarded for the same.
How does Samsung Marshmallow work?
With the availability of so many applications, both good and bad, it is not always possible for parents to keep track of how their children are using their smartphones. However, with the Samsung Marshmallow app, parents will not only be able to monitor, but also talk about smartphone usage habits with their kids.
The app comes loaded with some exciting features, which is beneficial for both parents and children.
The app would score children based on their usage, i.e. how they are using their smartphones on a daily basis. If used correctly by the child, he/she will be able to earn Marshmallow points. However, if a child misuses it, he/she will lose the point.
Children will also be able to set a daily time limit for how long they can use their smartphone. There are also options for parents where they can choose the type of apps they would not want their children to use from the Play Store. Parents can also set bedtime limits for their kids, to ensure they sleep healthy.
With the application from Samsung, a child can only use a total of eight apps. The app would also help parents monitor both the daily and weekly usage of the smartphone.
It will also provide them with a day's smartphones usage status.
There are also badges and extra bonus Marshmallow points for children when they follow the smartphone usage rules as set by their parents or by themselves. With sufficient points, children can ask their parents for a gift card, which can be used in the gift shop. The Samsung Marshmallow application is both interesting and is highly beneficial at the same time.
Supported devices for the app
Unfortunately, the Samsung Marshmallow application is only available for Galaxy users. The device supporting the Marshmallow app include the 2017 flagships Galaxy S8 and Galaxy S8+, Support for the app is also available on the 2016 and 2015 predecessors of the Galaxy S8 series. The application supports the Note series (2015 and 2014 models), as well as select devices in the Galaxy A and Galaxy S series.
Click to read more
and watch the video
or