Samsung Galaxy S8 running on Windows 10 Mobile spotted online
Images of Samsung Galaxy S8 running on the Windows 10 platform have leaked online.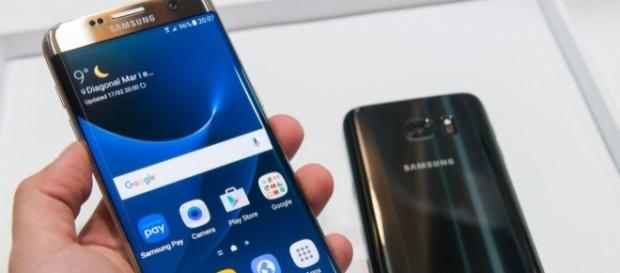 It has been quite a long time since the tech market saw the launch of a Windows 10 smartphone or just Windows 10 on any smartphone. However, much to the surprise of all, few images of a Samsung #Galaxy S8 running on #Windows 10 Mobile has surfaced online. However, the images are poor quality and may prove to be fake if analyzed in depth. Thus, given that the veracity of these images is circumspect, it is advisable to take this leak with a grain of salt.
Windows-run Galaxy S8?
The leak consists of three images, each showing a different page on the screen. The first image shows the live tile-filled Galaxy S8's "Infinity Screen", the second image sports the Windows settings menu, and the third and last image shows the Windows Store homepage.
If one looks a little bit more closely, they can see that the handset seems to be running on the latest Creators Update build.
Qualcomm's latest Snapdragon 835 chipset, which is housed in both the Samsung flagships of Galaxy S8 and Galaxy S8+, is quite capable of running the Windows 10 Mobile. So, if we assume that these images are genuine, then the alleged variant of the Samsung flagship on the Windows 10 platform may run Win32 apps.
Samsung developing a separate Windows Mobile-powered flagship?
It seems highly unlikely that Samsung will separately develop a flagship that runs on Windows 10, especially when the platform is increasingly going into obscurity. The only high-end smartphone that currently runs on Windows 10 Mobile is the HP Elite X3, which was launched back in 2016. With a massive drop in sales and popularity of Windows mobile phones, Microsoft is rumored to have discontinued its flagship Windows-powered Lumia brand i.e Lumia 950 and Lumia 950 XL, which were unveiled in 2015.
Samsung sells 5 million Galaxy S8 handsets worldwide
Even as the Windows Mobile platform desperately grapples for market share and Microsoft eyes a chunk of the smartphone space, the Android-powered Galaxy S8 and Galaxy S8+ from Samsung are riding high. The flagships have reportedly sold 5 million units worldwide, since its launch on April 21. Earlier, the South Korean OEM boasted about the pre-orders it received for its flagship smartphone duo, stating that it was the best they had ever seen. The pre-sales even bettered those of the Galaxy S7. However, the company is yet to reveal which of the two flagships has sold more in the last one month. If Samsung takes the Windows route - which seems unlikely - consumers will have another variant of the handset to look forward to. #samsung galaxy