'Pokemon Go' Update: version 1.33.1 & 0.63.1 released, latest changes
Game creator Niantic Labs announced brand new updates for the iOS and Android game.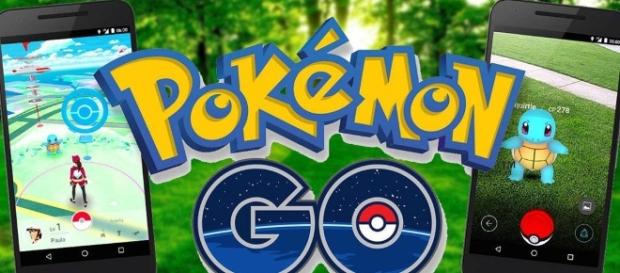 On Tuesday, niantic labs officially announced some new "Pokemon Go" updates. These came via new versions that were released for the game on Android and iOS mobile devices.
So what exactly was changed with these new versions? Were there any major features unveiled, or was it another simple update to fix glitches? Here's all of the latest on versions 1.33.1 and 0.63.1 for "Pokemon Go."
Pokemon Go changes?
The newest versions of the "Pokemon Go" mobile game were version 1.33.1 which is for iOS gamers, and version 0.63.1 for Android game users.
Both of these versions got updates in terms of how medals are displayed in the game, as well as another language being supported for the popular app.
The "Pokemon" medal update will now allow players to see how close they are to achieving the next medal tier for their progress.
All that's needed to check on this is to tap on a medal on the mobile app.
There is also good news for those who speak the Brazilian Portuguese language. The latest versions will now include support for this language as well.
So far these are the only two tidbits mentioned as far as the updates go. However, there have been past version releases where savvy code scanners have been able to undercover upcoming features that might be added for future editions of the game. There has yet to be any reports of the latest "Pokemon Go" code being dissected, just yet.
More changes coming?
Some "Pokemon Go" players are still hoping that this game receives some really mind-blowing changes in the future. The game's viral popularity was at an all-time high last summer but has since deteriorated over the months.
However, there was an announcement by Niantic over the past few months that raised eyebrows.
The game creators suggested a new "community" features that would be coming to "Pokemon Go," which made it seem that players could possibly compete with other players around the world. As of this report, that has yet to fully be unveiled.
The game has tried to boost popularity with various events they release, mostly in conjunction with special holidays such as Christmas, Easter, or Halloween. Just last weekend, there was the special "Grass Event" released.
From Friday, May 5, through Sunday, May 9, the game event featured an increase in grass spawns. Also, lure modules lasted for six hours for the event. That led to a list of various grass Pokemon who were speculated to spawn at a higher rate than normal because of the event.
The "Pokemon Go" game first arrived in July2016 and can be downloaded for iOS at the Apple iTunes or App store, or for Android via the Google Play Store.
Click to read more
and watch the video
or