Nintendo to develop mobile 'Legend of Zelda' game
After 'Super Mario Run' and 'Fire Emblem Heroes', another iconic Nintendo property goes to smartphones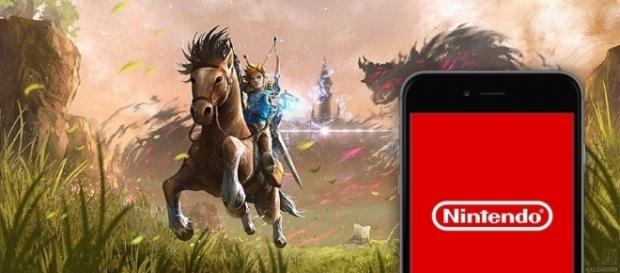 When it comes to some of the most iconic video games in home console systems, classic game maker Nintendo has a good number of memorable game titles. One of them is "The Legend Of Zelda", a fantasy action-adventure game centered on the named Link who must rescue Princess Zelda. From this basic story, structure sprang a multi-title franchise that is still releasing new installments to this day, such as "Breath of the Wild" on the Nintendo Switch. Perhaps owing to the hybrid console/portable nature of the Switch, Nintendo is now bouncing ideas on developing a new "Zelda" title on a truly portable system: smartphones.
Follow the leader
This isn't entirely a new idea for Nintendo. Other properties of theirs like"Super Mario" and "Fire Emblem" have enjoyed relatively successful migrations into mobile gaming with some very enjoyable spinoff titles.
And we can't forget the craze that was "Pokémon Go" from last year. The idea of creating a mobile "Legend of Zelda" app seemed like a logical progression. But no further details have been shared by Nintendo about this game other than the fact that it is being made. They did hint that this mobile "Zelda" game might follow the upcoming release of a mobile adaptation for "Animal Crossing" sometime late this year.
While curious players wait, "The Legend of Zelda: Breath of the Wild" continues to be a major smash hit for Nintendo. It was such a success that the company has revealed in a statement last march that they have actually sold more copies of the game than they have sold actual units of the Switch to play it on.
This installment was highly praised for its rendition of the game world, with extremely detailed yet expansive wilderness environment that Link travels across on his journey.
Catching up
While Nintendo originally preferred making games only for its console and portable systems, they have been quick to seize on this new direction of developing mobile apps for smartphones. Their most recent endeavor in this field is the "endless runner" title "Super Mario Run", wherein players control a constantly running Mario by jumping and sliding in time to attack enemies and avoid (or break through) obstacles. "Fire Emblem Heroes" on the other hand has players assemble armies that include characters from the source tactical strategy game series, wherein they fight battles following a storyline or online against other player armies.
Much like many other mobile game developers, Nintendo has adopted a "freemium" model wherein the basic games are downloadable for free, but players can buy bonus powerful items online for real money. Time will tell if the "Legend of Zelda" smartphone game will follow suit.
Click to read more
and watch the video
or