iPhone 8 with highest spec to cost $1099, says analyst
According to analyst, iPhone 8 will break barriers and will be the most expensive iPhone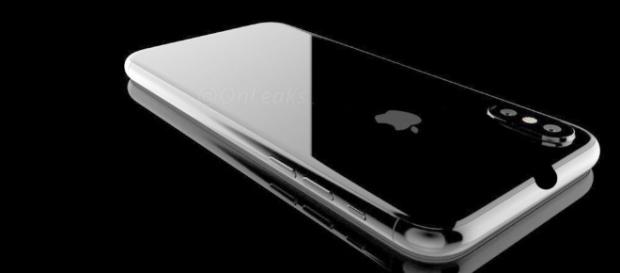 iPhone 8 is undoubtedly the most anticipated flagship device today. As early as 2016, speculations about Apple's flagship device have been rife. Analysts from KGI and Deutsche Bank previously said that the device will meet release delays due to insufficient supply of OLED display and might not be released this year.
There were also several claims suggesting that the device will be launched and released on time but will only be available in a limited quantity. However, a recent claim by one analyst appears to be consistent with several reports published by numerous tech sites.
Prices according to an analyst
A fresh research note from Goldman Sachs, a global investment research, suggests that upgrading to Apple's upcoming flagship device will not be cheap.
While several reports previously claimed varying forecasts for the price of the next-generation iPhone, Goldman Sachs notes that the base level will cost $1,000. Interestingly, this price was also mentioned by other analysts.
At first, the price seems unreasonable. However, if we take a look at the leaks previously reported, it appears that the pricing is just right. With a promise of advanced design, a set of new and interesting features, and a bigger display to name a few, the price looks significant.
According to the report, the base level iPhone 8 with 128 GB of internal storage will cost $1,000. The model that comes with 256 GB internal storage will cost $1,099. In other words, the entry level price of the upcoming device will cost $130 more than the highest configured model of iPhone 7 Plus.
Specs and features
To further explain the price, Goldman Sachs anticipated the features of the iPhone 8 and factored each of their respective costs. For instance, in the company's report, the 5.8-inch OLED screen adds $35 while the 3D sensing adds $20. If the device will have faster and better DRAM/NAND memory another $16 to $29 is added.
Other specs included in the report include bezel-less all screen display. An internal storage starting at 128 GB and A11 processor are also included. Moreover, the report also considers the biometric authentication and the home button that will no longer be included in the upcoming device.
With the heavily speculated Touch ID sensor reportedly embedded into the display, consumers most likely will buy the upcoming flagship device regardless of price. While the reports, leaks, and speculations flooding the web recently, the only questions left unanswered are whether the Cupertino-based tech giant will indeed deliver the specs above and features, and will they ever launch the iPhone 8 in September or anytime this year.
Click to read more
and watch the video
or