Apple to announce its very own Amazon Echo killer during WWDC event
The Cupertino-based tech giant has sent out invitations to its highly anticipated WWDC event happening from June 5-9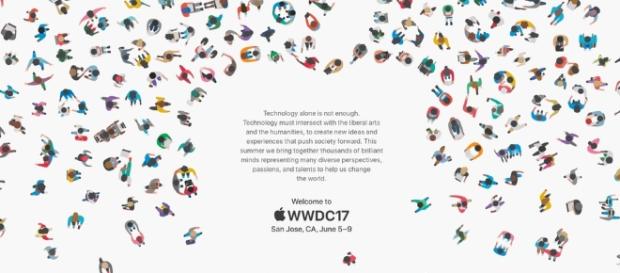 After a series of speculations, finally, Apple sent out invitations for its Worldwide Developers Conference most popularly known as WWDC 2017. On Tuesday, the iPhone maker sent out press invites to the annual WWDC keynote. The event will take place at the at the McEnery Convention Center in San Jose, California starting 10.00 a.m PST. In the past, the company traditionally held the conference at the Moscone Center in San Francisco.
What to expect with this year's event?
According to several speculations, this year will be massive for Apple. Analysts are expecting to see the latest versions of the iOS, macOS, tvOS, and watchOS. There are also predictions of a possible debut of the company's venture into original videos and its development with Apple Music.Traditionally, the Cupertino-based tech conglomerate holds a keynote event on the first day of the Worldwide Developers Conference where the latest Softwares are unveiled.
Siri speaker
Aside from the OS, analysts are also looking forward to new hardware upgrades for the iMacs. One of the heavily speculated products that is anticipated to be launched during the conference is the Siri-powered Amazon Echo-like speaker. Details about this new product are very limited. This product allegedly has a strong resemblance to an UE Boom speaker. In addition, the product reportedly comes with a technology similar to that of Beats. There are also several claims that it will be released with a display screen.
Previous reports claim that the company is almost done with the design of this latest product. There are speculations that the product will be advertised as a Siri or AirPlay device.
Serial leaker Sonny Dickson, known for his credibility about his accurate leaks recently took to Twitter with some details about the rumored device.
Apple is currently finalising designs for their Alexa competitor, expected to be marketed as a Siri/AirPlay device.

— Sonny Dickson (@SonnyDickson) April 27, 2017
Meanwhile, Apple is expecting 5,000 developers and 1,000 engineers to attend this year's Worldwide Developers Conference. The change in venue according to the company's Senior Vice President Phil Schiller is a purposeful move. Holding the event in San Jose instead of San Francisco will allow more Apple engineers to visit the site of various events across the city because of its proximity to their headquarters in Cupertino.
The tickets for the Apple's Worldwide Developers Conference are priced at $1599. This will be distributed through a lottery system. We will update this article as soon as we get more information about the upcoming conference.
Click to read more
and watch the video
or