Facebook will start screening its original TV show next month
The social networking site Facebook is expected to roll out a series of small to lengthy TV hows in its social networking platform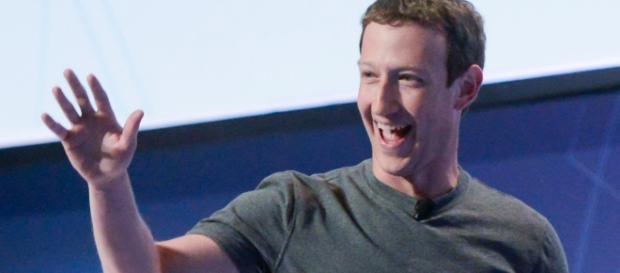 Facebook is reportedly getting ready to launch its own streaming service this coming June. The social network seems to be trekking the same path with Amazon, Netflix, and Hulu to realize its goal to be a premium video destination.
What to expect with the new project
Several sources close to the reticent video project revealed that numerous shows, which are between five and 30 minutes long will appear on its video tab in the coming months.Two genres of shows are said to be in the making of this new Facebook project.
The first one is the line up of shows with big production and budget and following the prestige of "House of Cards" while the second one is a longer list of shows which are just 5 to 10 minutes long and will be updated on a day to day basis, more like a mini-series.
Last February, it was stated by Mark Zuckerberg, the CEO of Facebook, that as part of their company's objective to acquire a bigger sum of profit from the television advertisement, they want the users of the social network to be hooked on episodic content they will provide.
There were also rumors that it is a way of Facebook to keep up with the Snapchat. Although the latter is way behind when it comes to the number of users, however, Facebook is aiming the favor of a younger audience. Zuckerberg is also in apprehension that the social network that he is managing seems to be behind when it comes to Snapchat's innovative ideas.
Other shows
According to several reports, Facebook has already given a go signal for a virtual reality dating show. It is also said that some A-list Hollywood stars will be gracing other shows in the lineup and to sustain the excitement, a deal has already agreed with a still anonymous big star.
The co- founder of College Humor, Ricky Van Veen was hired by Facebook to be in charge on this project to assure that it will have the expertise it needs to launch original video contents. Previously Amazon has hired Ted Hope, who was known to produce some of the most critically acclaimed films, in order to spearhead its motion picture endeavor.
Seems like Facebook is pushing its abilities to be a competent original video provider, though in the first place it is not a media company. It is also said that a day right after YouTube expressed its intention to launch it new tier of free, ad-supported television, Facebook also expressed the same intention. Currently, this information is yet to be confirmed by the social networking site.
Click to read more
and watch the video
or