'Dynasty Warriors 9' open-world map and new gameplay mechanics detailed
The upcoming new title aims to reinvent the entire series by introducing its first fully open-world map.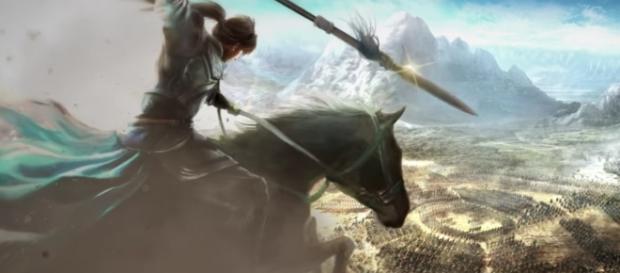 New information has just recently come to light regarding the gameplay details about the upcoming ninth installment in the long-running "Dynasty Warriors" hack and slash video game series. The information comes from a couple of scans from the latest issues of Famitsu magazine and from the game's publisher, Koei Tecmo.
A dramatic change
"Dynasty Warriors 9" will mark a major shift in the series' gameplay system, which has stayed relatively the same for nearly 20 years. The upcoming new title aims to reinvent the entire series by introducing its first fully open-World Map. Regions that were found in the previous games will now be combined into one large, seamless map that players will be able to traverse freely.
Different but the same
A lot of the same elements that made the series so popular will still be making its way into the new game. Despite the change in the gameplay system, players will still be able to experience the large-scale "one-versus-thousands" battles that are a staple of previous "Dynasty Warriors" video games. The game will still cover the 60 years of the Three Kingdoms period of Chinese history, which will be integrated into the large map and, becoming accessible as players go through the main storyline.
Time will be moving forward at different rates for players depending on the missions that are completed. Some of the main story missions will have a "high degree of difficulty," but players can lower it by completing the specific time period's different side missions. Different battles will also be featured on the map depending on the time period that players are on.
*Update* More details on Dynasty Warriors 9 for PS4: open world, real-time weather, and more https://t.co/Iupb42k2yn pic.twitter.com/J7V4sH6o9A

— Gematsu (@gematsucom) May 9, 2017
Fully interactive environment
During normal gameplay, time will be moving at a steady rate within the game. There is a day and night cycle that will directly affect how armies move and form. For example, enemies will have a lowered level of vision during nighttime and even more so if it's raining. Additionally, the game also offers some new mechanics, including context-sensitive actions that are dependent on the player's surroundings. As an example, players can now traverse walls and mountains using their grappling hook.
According to the game's developers, Omega Force, the game is now 40 percent complete. The studio didn't really reveal the platforms that the game will be made available on, but a PlayStation 4 version has at least been confirmed. Koei Tecmo also confirmed that all 83 playable characters from the previous games will be available in "Dynasty Warriors 9."