BMW to debut its all-new 8-Series luxury sports coupe this month
Given its history, the 8-series will likely be the most expensive line-up in BMW's stable when it hits the market next year.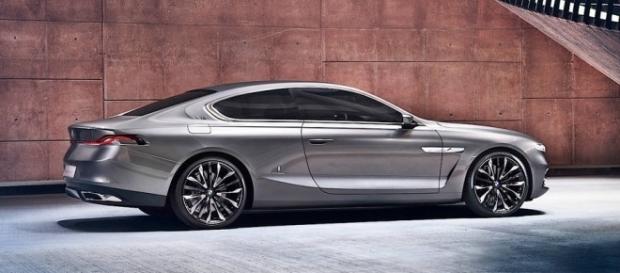 BMW has released a brand new teaser image that also serves as the official announcement for the upcoming arrival of a brand new 8-Series luxury sports coupe model. The new luxury sports couple is expected to be made available sometime next year, but a close to production model should be unveiled this month.
An iconic BMW classic
The original BMW 8-series first came out in 1989 and was a big hit amongst enthusiast of the German brand. The classic car embodied the combination of raw power, performance, and unprecedented top-end luxury. The top of the line 850i was powered by a huge 5-liter 12-cylinder engine that produced 296hp and came with either a 4-speed automatic or a 6-speed manual.
Big demand for luxury sports cars
BMW apparently wants to bring back that iconic combination and update it for today's market. The company previously expressed their intention of producing more high-end products to meet the demand for expensive luxury performance vehicles in the Middle East, China, and other markets. Without a doubt, the upcoming 8-series will be offering customers an unbridled product that should put other luxury coupes to shame.
Teasing the public
The recently released teaser image shows off some of the curves and lines that will be coming with the all-new 8-series. This includes a sweeping roofline and a chiseled rear that looks quite similar to the 6-series coupe. Reports have claimed that most of the design will be inspired by the Pininfarina Gran Lusso concept car that was unveiled back in 2013.
At least a sketch of the concept. But we are excited nonethelesshttps://t.co/2tedsFDD9U

— Top Gear (@BBC_TopGear) May 12, 2017
A dream car for enthusiast
Harald Kruger, the company's chairman of the board for management, recently teased that the new sports couple would be the "#Dream Car" in their lineup as it would offer buyers a "slice of pure automotive fascination." The company has been known to throw out some poetic phrases when describing their products, and the 8-series is no different. BMW describes their upcoming coupe to embody "uncompromising dynamics" and "contemporary luxury."
The brand new BMW 8-series sports coupe is expected to be making its debut at the Concorso d'Eleganza Villa d'Este event on May 26. Other variants should also be presented, which will likely include a top-of-the-line M-branded performance flagship. Pricing and specs should also be announced during the car's debut. Given its history, the 8-series will likely be the most expensive line-up in BMW's stable when it hits the market next year. #Bmw 8 Series