Apple Watch: latest Apple wearable can detect heart conditions
Apple Watch according to study can possibly aid doctors in spotting leading cause of heart failure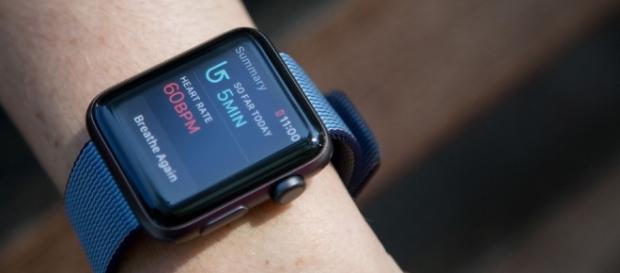 Aside from telling the time, and other pre-programmed functions, the Apple Watch is now a useful tool in the medical field. A recent study reveals a very important find that will revolutionize the way we all look at the humble watch.
For decades, one of the deadliest diseases that have been responsible for many lost lives is heart disease. In this generation, the disease has also affected even younger ones. Several companies, in an attempt to help prevent sudden heart attacks, have come up with several devices that are used to monitor the blood pressure or heart activities.
For years, this has been limited only to the medical industry.
However, the recent report brought a great news in the technological revolution when Apple Watch was found to be a useful device in monitoring the activities of the heart particularly the Arterial Fibrillation.
Research
In a research conducted by the University of California, San Francisco, they discovered that fitness monitors could help determine life-threatening heart arrhythmias. The research was carried out in partnership with Cardiogram, which is an app in Apple Watch. According to their findings, the wearable's heart rate sensor can detect arterial fibrillation, which is a common heart arrhythmia responsible for the occurrence of stroke.
It is a general knowledge that the Apple Watch is focused more on fitness and health. However, this recent research result shows what the wearable can do and more.
Although the sensors embedded in the watch provide the ways to gather data, it is still important to consider that it can only do as much. The revolutionary discovery is the algorithm and the great potential that it can be utilized in the medical field to assist medical professionals.
What the expert has to say
According to Dr. Gregory M. Marcus, Director of Clinical Research for the Division of Cardiology at UCSF, there are numerous products on the market today promising to deliver efficiency and accuracy in monitoring heart activities. However, he pointed out that for it to be accurate and useful, it need to undergo rigorous study and must be proven by medical experts.
He also emphasized that while the Apple Watch and other mobile technology screening devices can determine heart activities, it still cannot replace the conventional ways of monitoring. However, given the recent result of the research, the director said that the wearable has a great potential of screening those who are at risk of heart disease. Moreover, he said that it could aid in lowering the number of cases of patients with undiagnosed arterial fibrillation.
Click to read more
and watch the video
or