10.5-inch iPad Pro to be possibly unveiled at the WWDC, says analyst
The highly anticipated 10.5-inch iPad Pro according to the latest leak will be released in June 2017.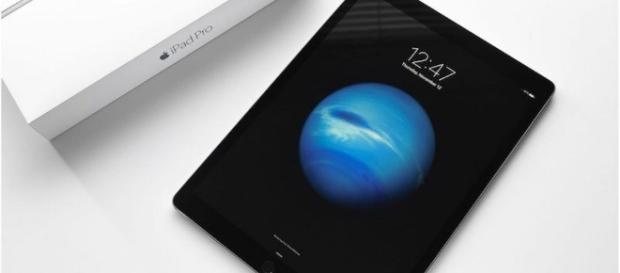 A recent report from Ming-Chi Kuo, an analyst at KGI Securities claims that the Cupertino-based tech giant will reveal the 10.5-Inch Ipad Pro this year. It can be recalled that in the earlier part of the year, the company launched the 9.7-inch iPad. With this information, it appears that Apple has more to offer this year aside from the highly anticipated next-generation iPhones.
WWDC 2017 highlights
Analyst MinChi Kuo has established a reputable credential in the field of releasing reports about upcoming products, which later become accurate upon its release.He has been referenced by tech sites in some of their reports.
Recently, Kuo released his report dubbed as the 2017 WWDC highlights. In this report, the analyst underlined his expectations for the upcoming event. Although he stated that next versions of iOS, macOS, watchOS, and tvOS are on his list, he foretold that consumers will see numerous hardware announcements.
Among the major product that the KGI analyst anticipates in the said keynote conference is the heavily speculated 10.5-inch iPad Pro. In fact, he stated that there is more than 70 percent chance that the device will be launched at the Worldwide Developers' Conference. He based his prediction on the timeline of production, which he see happening by the end of the quarter. He also noted that the upcoming device will be around 5million to 6 million units in the present fiscal year.
Anticipated specs and features
According to Ming-Chi Kuo, the upcoming device will have the same form factor as the earlier debuted 9.7-inch iPad Pro.
However, the soon-to-launched device will feature a bigger display because of its narrow bezels. The analyst added that the device will enhance total user experience and will be interesting for the commercial and corporate segment of the market.
Leaked release date
On Wednesday, Apple news blog 9to5 mac reported what appears to be an inventory on an undisclosed Apple authorized products reseller. From the leaked image, it is noticeable that there are several of third-party cases, specifically from Urban Armor Gear (UAG) that are listed. These cases are labeled as Metropolis Folio Case for a 10.5-inch iPad Pro. In addition, three varying color options namely Black/Siler, Magma/Silver, and Cobalt/Silver are also listed. The most interesting part is that the cases are listed for June 2017, which is a potential release date for the heavily speculated device.