Say goodbye to the NES Classic Edition
Nintendo decides to discontinue production of the NES Classic Edition.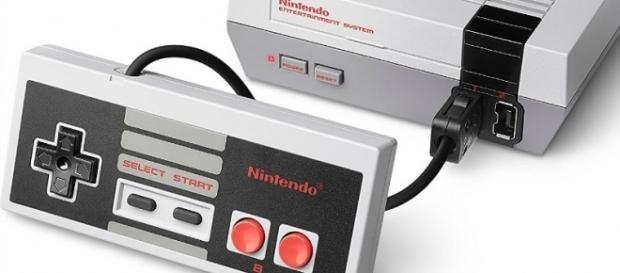 Sad news for those who are still looking to get their hands on the NES Classic Edition as Nintendo reportedly decided to stop production of the highly popular console. This is a big surprise for a company that kept promising to improve their stock of the elusive Game Console for the past few months.
Nintendo released a statement that said, "We understand that it has been difficult for many consumers to find a system, and for that, we apologize. We have paid close attention to consumer feedback, and we greatly appreciate the incredible level of consumer interest and support for this product," USA Today reported.
The nostalgic game console
Released in November of last year, the NES Classic Edition is a highly demanded game device that only retails for $60.
It is a miniature version of the iconic Nintendo Entertainment System that was released in 1985. The Classic Edition comes with a retro controller, 30 pre-installed game titles and comes with an HDMI port so it can be plugged into modern TVs of today.
Stock problems
The Classic Edition is so popular that retailers are having a hard time keeping it in stock. Nintendo sold the gaming console at retailer giants such as Amazon, Target, Best Buy, Urban Outfitters and Walmart, just to name a few. The console would immediately be sold out within minutes of its availability. With Nintendo's announcement, retailers prompted to raise their prices for the mini-console up to $200, particularly on eBay.
Nintendo's owes an explanation
Just less than a year of its launch, the Nintendo opts to discontinue the Classic Edition without any explanation.
This is very disappointing for people who expected the company to improve its stocks as Nintendo have promised for the last few months. Instead, Nintendo decided to give up on the console without giving any reasons.
However, Nintendo reportedly stated that the Classic Edition was not intended to be a long-term product. The company only made extra shipments to their original plans due to the console's high demand.
This April will probably be the last month the company intends to ship its remaining stocks. For those who are still eager to own mini-console, they will have no other choice but to purchase the same at retailers for a much steeper tag price.
What do you think of Nintendo discontinuing the NES Classic Edition? Do you own one yourself? Let us know and write your comments down below. Also, don't forget to like and share this article.