'Fallout 4' latest news: Virtual Reality version will be a game changer
Rate this title
AMD VP backs Bethesda CEO on Fallout 4 VR breakthrough, sees catapulting games to virtual reality niche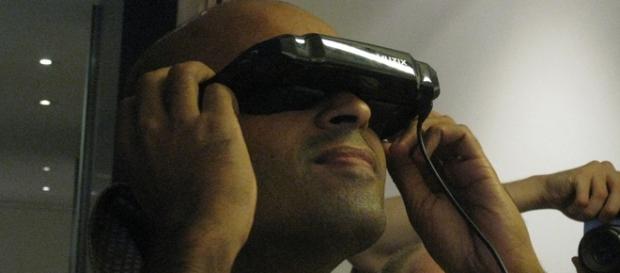 "Fallout 4" in VR could be the game that will convince gamers that virtual reality is the way to go. The game is set to be re-introduced, armed with improvements since its first reveal at E3 last year.
While a lot of that remains to be seen, Hines' jab is backed by another person in AMD Vice President Roy Taylor. Like Hines, he too is convinced that virtual reality gaming will finally make its mark, calling it the "Mario" and "Sonic" for this segment of the video gaming industry. In short, "Fallout 4" in VR will be an "industry changer."
The state of virtual reality
Looking through the market, the virtual reality angle has not entirely sunk in.
Other game titles have tried to adapt the revived technology, but there are still some kinks and hurdles ahead.
Regarding game performance, the question arises on how players can smoothly appreciate playing the game in an actual virtual world. There are constraints which need to be addressed. One includes the area where gamers would play the game, graphics rendering of which comes to mind.
The first dip into the virtual reality gaming scene will be surreal. But moving along, a larger scaled area is in question. Game scenes often change, together with the objects. For games that include teleportation, one can just imagine the load it would require, albeit bringing up the issue of smooth transition within the game.
Will gamers shell out big money?
Being a new technology, it would require the aid of peripherals such as VR goggles.
Sony, Oculus, and HTC have respective virtual reality stuff in the market but most priced steeply.
Depending on how much a player is willing to spend, the prices could be beyond reach. Add to the mix the questions tied up to game performance in VR and you get one of the biggest problems gaming companies have to deal with.
Hearing from the game developers and tech companies is insufficient to convince most the virtual gaming is the way to go. "Fallout 4" in VR hopes to kick things off, and all that starts at E3 2017. Bethesda will try to sell the game and even have gamers try it out on the spot. But would that experience and time allocation be enough to reshape the minds of hardcore gamers that VR is the next big thing in the gaming sector?
For now, it would be best to give Bethesda and VR-manufacturing companies the floor. Some may hold reservations, so the best to expect is if the investment to be made is worth it. This holds true for other games as well.
Click to read more
and watch the video
or