Microsoft Surface Takes big bite off Apple iPad market
Microsoft Surface tablets preferred by consumers as Apple tablets continue dive.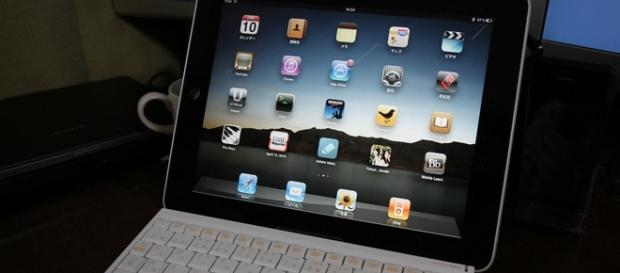 The past months have seen comparisons between the Microsoft Surface and Apple iPad series. With the Cupertino company struggling to maintain its niche, the Redmond company has inadvertently taken advantage with its flexible hybrids.
The two companies have been going at it for quite some time. Apple continues to generate big revenue on hardware sales but its tablet division performance has been a disappointment.
Survey shows why Microsoft Surface is on top
A recent survey conducted by J.D. Power backs up the rise of the Microsoft Surface series. The Microsoft Surface Tablet scored 855 out of a possible 1,000 in a recent study on tablet customer satisfaction.
On the part of Apple, the iPad scored 849 and barely behind the Samsung Galaxy Tablet line at 847.
So what made most opt for the Surface tablets? Further to the study, consumers reportedly lauded the pre-loaded applications included and its better performance online. Most were also impressed with the support it had for accessories and its overall design.
Despite the steep price tied up to the Microsoft Surface series, it seems buyers found it justified with the quality tablet they are getting. In all, these are highlights which Apple has failed to do for its iPad series.
Apple iPads clinging to slim brand recall thread
The only thing that may be keeping the iPad afloat is that it is an Apple product. Most know how the brand is associated with quality. The changing times have however shown that most are getting into the nitty-gritty.
The advancements in technology have gotten more consumers to check details before deciding on what device to buy. As most know by now, Apple has stuck to its business matrix, opting to stuff newer iPads with minor spec improvements.
Apple did come out with a new 9.7-inch iPad priced at just $329 last month. Most believe that this iPad was offered for the cost-conscious or startup buyers. This means that minor improvements are to be expected. In fact, a teardown showed it had a fairly similar design and components to the iPad Air.
There are still two iPads expected for 2017, the 10.5 and 12.9-inch models. The former is seen as the recommended buy with the bigger model aimed at for commercial and educational use.
While that could be something, the fact is Microsoft also has one waiting for the Surface Pro 5. It is expected to come with impressive specs – more bad news for Tim Cook and company moving forward.
Click to read more
and watch the video
or