iPhone 7S & iPhone 8 could possibly see the same release date
With the recent shortage of supply issue, it appears that Apple will still release three smartphones in 2017.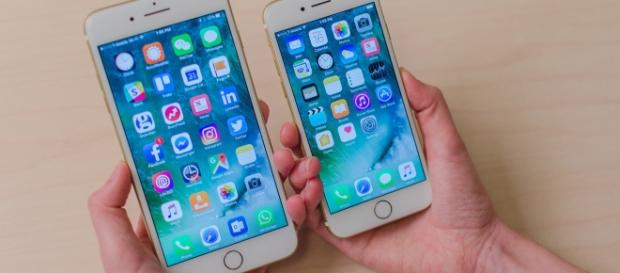 For several months now, talk about Apple iPhones has been incessant. Speculation suggests that there might be three iPhones that will see a 2017 Release Date. Aside from these, there are also numerous theories about the Cupertino-based tech giant's next flagship device. From the speculation, the most plausible is that two iPhone 7s smartphones will be released in 2017 together with the iPhone 8. According to several reports, this is the company's strategic way to answer their current problem with the shortage of OLED panels. Another possible reason for the speculated release is the price positioning. It is anticipated that the company will price this smartphone at a premium level, which means approximately $1000 per unit or higher.
Biggest problem
Right now, several analysts have confirmed that the company is experiencing an issue with its OLED panels. It appears that the demands by the Cupertino-based tech giant cannot be met by its suppliers in terms of quantity. As a result, only one Apple device will sport an OLED panel. The rest of its models will feature the said panels the following year as suppliers boost production. Although this seems to be a major issue today, the company can still take advantage of this problem and use the OLED panels as a selling point for future products.
With reports that the company is struggling to provide sufficient OLED displays for the iPhone 8, gearing the 7S and 7S Plus with the same display would just spawn more problems.
It is one of the reasons why the company made the split for the two models.
At present, the company assigned BOE, a Chinese manufacturer to supply them with the panels to compensate for the gap in supply between now and 2018. The Chinese manufacturer is now building two manufacturing plants in the province of Sichuan to address Apple's request.
The three smartphones in 2017
Word on the street right now suggests that the three smartphone devices that will be released in 2017 are the iPhone 7S, 7S Plus and the iPhone 8. Both the 7S and 7S Plus are anticipated to be released with prices similar to that of its current model. Both devices will sport the same 4.7-inch display and will have aluminum housing.
On the other hand, the iPhone 8 is expected to have all the new designs and features. Aside from the 5.8-inch display, it is also speculated to be released with a steel frame enclosed by glass.
Click to read more
and watch the video
or