iPad Pro 2 will be launched at WWDC event, along with three new iPad models
The highly anticipated iPad Pro 2 reportedly will be released with True Tone screen, a wireless charging feature, and will run on an A10X chip.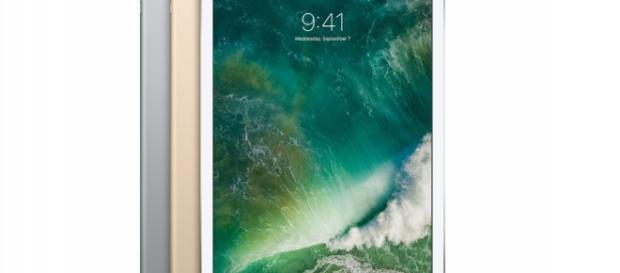 Among the highly anticipated devices from Apple aside from the popular iPhone 8 is the equally famous Ipad Pro 2. The Cupertino-based tech giant previously launched the 9.7-inch iPad. However, customers are still waiting for the iPad Pro 2 or any Pro iteration this year. Recent reports today claim that fans might be able to get a glimpse of this device during the WWDC event.
Unveiling
If the recent speculation is to be believed, the device will be unveiled during the World Wide Developers Conference alongside other Apple products.
The device is expected to be launched, along with the company's three new iPad models, namely the 12.9-inch, and the two 10.5-inch. In addition, during said event, another iPad Mini 5 with 9.7-inch display will make its debut as well.
The iPad Mini was released in 2015 and since then the next iteration of this device has been expected. It appears that this year, the Cupertino-based tech giant is planning to rebrand it and introduce the device as just iPad Mini. The same goes for its Air series.
Specs and features
Several reports claim that Apple will debut the iPad Pro 2 with improved specs and features. The upcoming device is speculated to run on the latest Apple processor, which is the A10X chip. In addition, it will be released without the Home Button.
The device is expected to run on the iOS 11 operating system and will have wireless charging capability like customers expected that the iPhone 8 would have. The device is also rumored to be lighter in weight as compared to its predecessor. it will also be thinner than all the Apple iPad devices.
The tablet is expected to have a thickness of just 0.3mm.
Other reports claim that the device will look more like a laptop than a tablet. Apart from that, the device is also speculated to have increased RAM and more space for internal memory. One highly anticipated feature of the device is the True Tone screen. Reportedly, it will run up to 120 Hz with higher spec camera sensors. Moreover, it is possible for the next tablet to sport a smart keyboard that will feature fresh search and share buttons. Furthermore, the device is expected to be released with an upgraded Apple Pencil, which allegedly has gone through the rigorous process of upgrading. The Apple Pencil is said to boast Smart Cover integration, a trackpad feature similar to that of the MacBook, and iPhone support.
Click to read more
and watch the video
or