iPhone 7 Plus catches fire while charging, owner escapes unharmed
Rate this title
A brand new iPhone caught fire when the owner was asleep, but she escaped uninjured.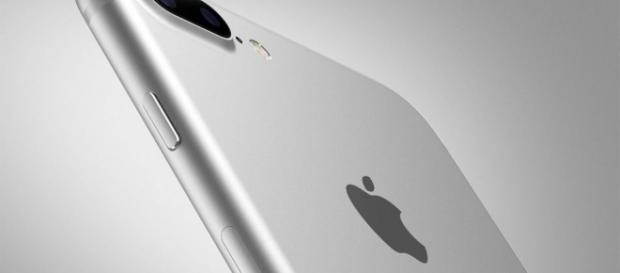 An iPhone 7 Plus caught fire while it was on the charge, but the owner luckily escaped without any injuries. The iPhone allegedly caught fire in the middle of the night with the owner sleeping only a few inches away from the smartphone. The owner only shared her surname and not the first name - Chen. She purchased the iPhone 7 Plus in March; thus the excuse of wear and tear cannot be given to the one-month-old device after it exploded.
What happened?
Chen, who is from Nanjing, China, kept her phone close by when she went to sleep. The handset was kept on a pillow next to her. Chen alleged that she was woken up at around 2 a.m.
in the night due to some hissing sounds. The first thing she checked upon was the iPhone.
It was then she saw that the smartphone was emitting smoke. In a bid to avoid the risk of fire and injuries, Chen tried to throw the iPhone on the ground, but she was too late. While she was trying the get rid of the iPhone from her bed, she noticed that the handset had caught fire and kept burning for about three minutes. No injuries occurred, but the user says that the iPhone has been completely ruined. She also shared pictures of the handset with a partially-melted chassis at the place where the battery is generally placed.
What now?
Chen took the damaged iPhone to the retailer she brought it from and an investigation is underway. However, she is yet to get a refund which can only be issued once the cause of the incident has been identified.
It appears that the incident has put Chen off the Apple brand forever as she no longer wants to buy another iPhone – unless the company can give a guarantee that the device won't explode into flames.
Apple is yet to respond to the allegations made by Chen. There is a slim possibility that it will issue an official statement regarding the same. In the past, the company has stayed mum on the matter of exploding iPhones and its alleged overheating issues.
Previous iPhone explosion incidents
This is not the first time an iPhone has caught fired. In February 2017, an iPhone 7 caught fire and the video of the same was shared online by the user. Similar to Chen, this user too had put the smartphone on charge before going to sleep. The owner was woken by a noise and saw smoke coming out of the phone.
The device later exploded. Older smartphones from Apple have also exploded and even grievously injured owners. Some iPhone owners even experienced second-degree burns because of the handset exploding. It remains to be seen if Apple will address and acknowledge the problem in the near future.
Click to read more
and watch the video
or