Centurion and Shinobi coming to 'For Honor' next month for all players
The two new heroes will initially be available for free for all 'For Honor' Season Pass holders on May 16; other players will get access on May 23.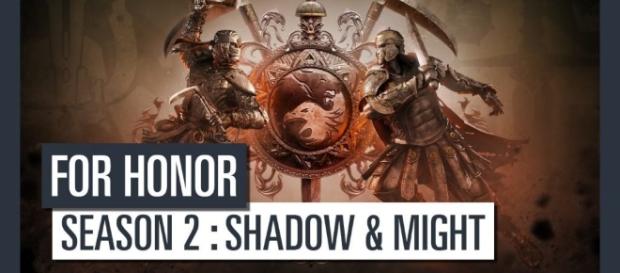 Ubisoft's highly popular hack and slash fighting video game, "For Honor," is set to receive two brand new heroes next month. The developer has kept its promise to continuously add new content to the game over its commercial run, and the two new heroes only serve as the first taste of what is to come.
Hiding in the shadows
The two new characters that will be added to the game are at different ends of the spectrum as far as fighting styles go. One of the new heroes that will be coming is called the "Shinobi," which is a ninja that will be added to the Samurai class in the game.
The silent assassin class character will be equipped with a traditional Japanese Kusarigama, which is a chain and sickle type of weapon that requires a lot of dexterity and precision to wield.
Fans of ninja movies and games will likely be familiar with the weapon as it is featured in a lot of cult classic media such as the "Teenage Mutant Ninja Turtles" and some games in the "Ninja Gaiden" series.
For the glory of Rome
The next new character that will be added is called the Centurion, who will be added to the Knights class in the game. The Centurion looks like a typical Roman soldier draped in Roman-style armor. The hero is equipped with a classic Gladius short sword, which was the primary weapon of the Ancient Roman foot soldier. The weapon is designed to penetrate through the enemy's defense by engaging in extremely close-quarter combat. Interestingly, the Centurion doesn't look like he will be wielding a shield, which begs the question of how he will be able to defend himself against attacks.
Shadow and Might
Ubisoft recently released a cinematic teaser trailer for both characters, mostly giving fans an idea of what to expect. Both characters were depicted as statues in the short trailer with the Shinobi representing the "Shadow," while the Centurion described "Might."
Available to all players
The two new heroes will initially be available for free for all "For Honor" Season Pass holders on May 16. Other players will be able to get them a bit later on May 23. Both characters can be purchased within the game for 15,000 steel each.
Aside from the new heroes, players will also get brand new maps for free as well as several new in-game contents including equipment and gear. New "Epic" gears will also be unlocked, and Ubisoft will reportedly be overhauling the game's equipment stats to accommodate the new gears. This means that many significant changes will likely be coming to the game when the update arrives next month.
Click to read more
and watch the video
or