'Star Wars: Battlefront II' won't have a season pass, DLC plans still unclear
Rate this title
EA stated that the same economics of the post-release DLCs on the original title will simply not work for the second game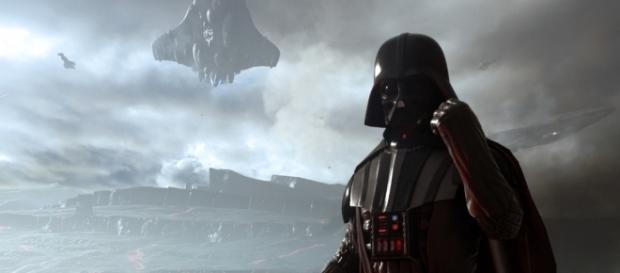 As with the first "Star Wars: Battlefront" shooter video game, there is currently a lot of hype that is building up for its recently announced sequel. Fans are hopeful that the game's developer will be sorting out some of the problems that had plagued the first game, specifically the segregation of the gaming community due to the various paid post-release content.
No season pass this time
Following the game's unveiling at the recently held Star Wars Celebration day over the weekend, the game's creative director, Bernd Diemer, publicly confirmed that they are not planning to release a Season Pass this time around. This doesn't necessarily mean that there won't be any post-release downloadable content (DLC) that will be sold, but Diemer hadn't clarified if that would indeed be the case.
A divided community
Due to the way the first game was released, the multiplayer aspect of the game had experienced a dramatic decline in players shortly after its release. Those who hadn't kept up with buying the latest DLCs and those who didn't purchase the game's season pass were, unfortunately, unable to join matches with updated players. This, in turn, caused a division in the community and in the game's overall player base.
The paywall behind the new maps and modes became a problem for the developers as they saw a decline in players actually purchasing their new content. This also made it difficult to coordinate matches and for players to play with their friends without having to fork out additional cash to unlock specific content.
DICE's plans for its DLCs
Based on the statements that were officially released by EA, it can be assumed that the publisher has not yet really nailed down their plans if they were to remove the game's season pass.
What is clear to them, however, is that the same economics of the post-release DLCs will simply not work for the second game.
"When we looked at the way Battlefront had evolved over its lifetime, with the DLC and everything, we decided, 'You know what? For this type of game, season passes are not the best thing. We need to [take it apart] and come up with something better." Diemer had explained.
Plot and release date
"Star Wars: Battlefront II" was revealed to be set between "Return of the Jedi" and "The Force Awakens." Players will be taking the role of Inferno Squad Commander Iden Versio and experience the war in the Empire's perspective. The game is scheduled to be released on Nov. 17 and will be available for the PlayStation 4, Xbox One, and Windows PC.
Watch the game's official trailer below:
Click to read more
and watch the video
or