HTC 11 is HTC Ocean: next flagship phone revealed in massive leak
Rate this title
The next flagship device dubbed as HTC Ocean is said to have Edge Sense feature, all glass body, and SD 835 among its specs and features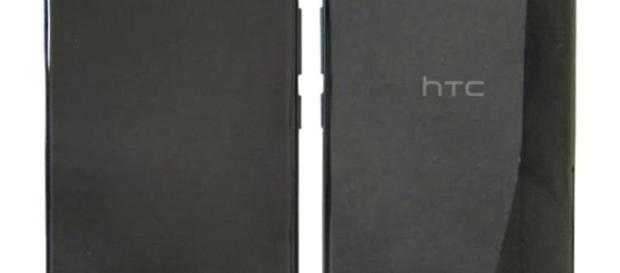 Early this year, HTC offered the U Ultra and U-Play. While these devices have outstanding specs and feature respective to their retail prices, it is also widely known that the company is working on something bigger for a future release. The fact is the Taiwan firm has not yet introduced its flagship device, so people speculate that the best is yet to come.
HTC 11
While analysts debates on what should be the next device following the successful launch of HTC 10, techs gave the next smartphone the name HTC 11. Lately, however, several reports claim that the official name would be HTC Ocean. So let us make this clear, that the entire article is referring to the Ocean as the next flagship device from the Taiwanese electronics company.
Latest leak
Evan Blass, a credible tipster, recently posted a photo on Twitter on what he claims to be the most recent flagship device from the Taiwanese electronics firm. The image shows that the device will be all glass from the front up to back. Given that its color is all black and the screen is switched off, it is rather hard to tell where exactly the entire display starts and ends.
Aside from that, unlike the flagship devices from Samsung and LG, the picture shows a smartphone with a significant amount of bezels on the phone. The physical home button on the front of the device is also visible, which confirms previous leaks.
Specs as speculated
It is interesting how specs were predicted and leaked and later confirmed accurate upon the actual product reveal. HTC Ocean, according to speculations will be released with a 2560 x 1440, 5.5-inch display.
Also, it is expected to run on Qualcomm Snapdragon 835 chipset. It would also sport a 4GB of RAM and a 12-megapixel Sony IMX362 rear camera and 16-megapixel front camera for snapping selfies. Furthermore, reportedly, the device will have the Sense 9 skin. It would also use the Android 7.1 Nougat for its operating system.
Features
For its features, the HTC Ocean is said to sports Edge Sense. It is a touch sensitive frame where sensors are embedded in the device's frame. Apparently, this will enable users to squeeze along the frame to manipulate it. Several sites are claiming that this feature is just an additional control where users can use to take a photo or to scroll through the phone.
So far, the company has been cagey on any information about the device. We will update this as soon as information is available.
Click to read more
and watch the video
or