'Hatsune Miku: Project Diva Future Tone' 3rd downloadable content available now
The third expansion of 'Hatsune Miku: Project Diva Future Tone' can now be bought and downloaded with new songs, accessories, and more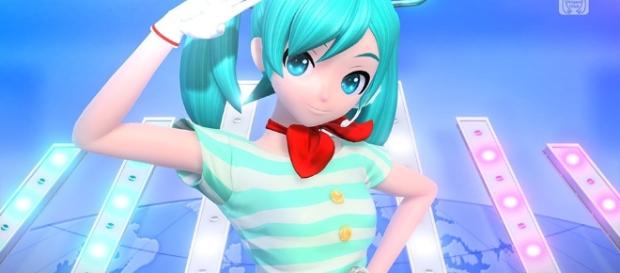 SEGA recently released another Downloadable Content that contains numerous additions to "Hatsune Miku: Project Diva Future Tone" for North America and Europe. The downloadable content (DLC) costs $9.99 and contains new songs from Future Sound and Colorful Tone. On the other hand, a Season Pass is also available for $24.99 that includes the previous two namely, "1st and 2nd Encore Pack."
"Hatsune Miku: Project Diva Future Tone" and its predecessors are famous for the beat and rhythm genre games throughout the years. It makes use of its four buttons the triangle, square, circle and "X" button on the PlayStation 4 console. The latest Hatsune Miku game will be the one mentioned, which is an advanced course for rhythm gamers and includes arrows, hold, or the analog stick to hit the notes on the screen.
Tutorials and basic information are also available to beginners as well to kickstart their experience.
List of additional songs
Here are the songs that are added in the "3rd Expansion Pack" DLC:
"Hibikase" by Giga and Reol
"Amatsu Kitsune" by marasy
"1925" by T-POCKET
"Piano x Forte x Scandal" by OSTER project
Furthermore, there are also additional costumes (modules) for the following singers: Hatsune Miku has Phantom Thief Miku, Conductor Nightingale, Snow Miku 2017, and Pajama Party Miku. Second, Kagamine Rin has Phantom Thief Rin, Amasode, Conductor Canary, and Pajama Party Rin. Third, her brother, Kagamine Len has Conductor Vermilion and Pajama Party Len while Megurine Luka has Conductor Rose and Pajama Party Luka. Fifth, Kaito has Phantom Thief Kaito, Conductor Sky, and Pajama Party Kaito.
Lastly, Meiko has Phantom Thief Meiko, Conductor Crimson Wine, and Pajama Party Meiko as well. The trailer of the downloadable content can be viewed below from SEGA:
There are additional accessories in the downloadable content as well. These can be used to modify a character during Edit Mode or add accents while playing other songs. Once again, these contents are available for download now through PlayStation Store. Here is one sample of the DLC song below: