'Pokemon Stars' will launch on Switch; release pushed back to end of 2017
Rate this title
The release date of the game 'Pokemon Stars' was postponed to the end of 2017. Will we finally see a Pokemon game for the big screen?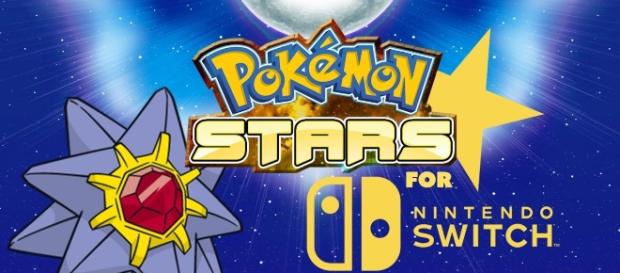 "Pokemon Stars" is getting the attention of the fans recently when several reports are circulating on the Internet about its possible release on Nintendo Switch. The game is not yet formally announced by its developer, but in a matter of months, we will surely hear more about it.
If we are to check in the list of games scheduled for release on the hybrid console, there is no title referring to any Pokemon game in the upcoming category and even in the released.This highly anticipated game will remain a speculation until Nintendo or Game Freak.
Is Pokémon Stars for Nintendo Switch real?
In 2016, Eurogamer reported about leaked information from sources within Game Freak.
According to the report, the team is in the production process of a game concealed under the codename "Pokemon Stars." The game is probably an amplified version of the hit game in 3DS with the same title, only re-engineered and re-imagined for the hybrid console.
Release date
Originally, the site reported a release window of summer 2017 for the upcoming game. MCV also suggested that Nintendo was working on a Mario and Pokemon game. The report noted that the said games would be released in the Switch six months after the console's launch. At present, the Mario game on pre-order at the Amazon is the "Super Mario Odyssey" with a temporary release schedule of December 29.
Since there is no announcement coming from the developer, an educated guess would give us a possible pre-Christmas launch.
Launching games on Holidays is a good strategy for the hybrid console to bump up its sales.
Gameplay
The speculations about "Pokemon Stars" releasing on Nintendo Switch if accurate, will give fans a chance to enjoy the game on the big screen for the first time. Since it is a Switch game, there will be massive graphic improvements and players can expect a 720p to the 1080p game at the comforts of their homes or wherever they want to play it.
As to the gameplay, most probably the game will not be a far cry from its original version on 3DS. We have seen this happen to "Mario Kart 8 Deluxe," and even on "Splatoon 2." Most likely, the game will have the same content as the "Pokemon Sun and Moon."
Click to read more
and watch the video
or