Apple iMac 2017 packed with AMD Ryzen 7 1800X to release this month
Rate this title
iMac 2017 will kick Intel 7 out of its system, will sport OLED Touch Bar, and will support VR.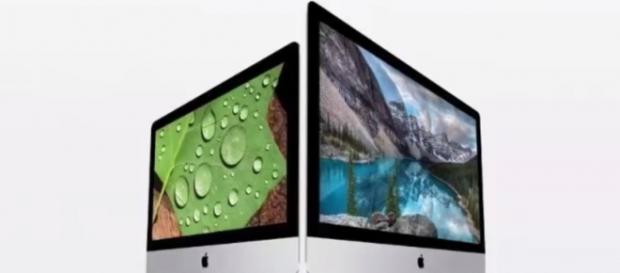 It has been a long while since fans have heard from Apple about the iMac. The latest update was when it featured a Retina-class screen resolution in October 2015. It was also in this update that the company packed Skylake processors to bigger models. With the span of elapsed time, fans and analysts are beginning to think if the company has already forgotten about making their staple product. The building anticipation just triggered more speculations, leaks, and theories about the device.
AMD Ryzen 7 1800X processor
Among the most recent claims about the iMac 2017 is that it will no longer run on the earlier speculated Intel Kaby Lake.
Instead, it will use the latest AMD Ryzen 7 1800X chips. In a report published by Archintosh, it was stated that not only did the Zen architecture set a new record; it has also exceeded the Intel i7.
In addition, it pointed out that the chips made recently by AMD conform with Apple's latest move to concentrate more on energy consumption vis-à-vis optimum performance. The AMD Ryzen 7 1800 X delivers impressive performance at lower wattage consumption.
Macworld also looked into the possibility of the Cupertino-based tech giant to embrace this latest innovation in the market offered by the Zen architecture. However, although the site agreed that it is possible, it also noted that it would be used on other iMac models.
Other iMac 2017 features
With the AMD Ryzen 7 on its processor, the upcoming device from Apple will most likely have a VR support.
This will be possible by an integration of AMD Polaris 10 GPU. In addition, PC Advisor said that it would most likely have an OLED Touch Bar as one of MacBook Pro's features. It was also speculated to have the Fusion Drive, known as a high-performance hybrid type of conventional storage and flash.
Release date
The iMac 2017 is speculated to be released this March, probably in the alleged Apple event. There are also claims that it is possible to be released during WWDC, which is scheduled on June 5 to June 9. As of this writing, the company has not yet released any information about the iMac 2017.
Click to read more
and watch the video
or