Tesla updates financial results 2016: the company anticipates Model 3 production
Tesla doesn't reach all the goals for 2016 but still has investor confidence.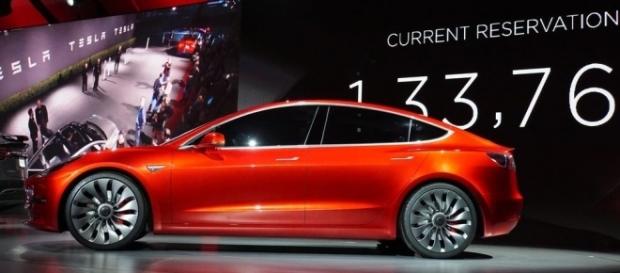 Tesla company today announced its fourth quarter 2016 results of the financial statements and the situation is fairly quiet for Elon Musk and shareholders. Despite some missing targets, the company's performance is better than expected, despite the much-criticized acquisition of Solar City. Tesla could very soon announce the increase of Gigafactories for the production of batteries required for its electric car. Furthermore, the car maker intends to start producing of eagerly awaited Model 3 since July 2017.
The aims of company with the production of Model 3
Tesla also announced the deliveries of Tesla Model 3 could already start at the beginning of the second semester 2017.
With the start of this new production, the company should reach figures as about 5,000 vehicles per week in the fourth quarter 2017 and, in 2018 it could reach the threshold of 10,000 produced vehicles in a week.The electric vehicles maker has already produced the first prototypes of Model 3 and it obtained positive results from the first crash tests. During the press conference, Elon Musk also said that Jason Wheeler, Tesla's CFO would abandon the company in April 2017. He will be succeeded by the ex-Chief Financial Officer, Deepak Ahuja.
Tesla: at last the long­awaited 2016 financial data
The data released by Tesla confirm that revenue for the last quarter was off about $2.280 billion with a depreciation of 0.78 US dollars per share but with a full­year increase of 73% (about $7 billion) than 2015.
Concerning the production, the company calculates to sell about 50,000 Tesla Model X and Model S­ in the first semester of 2017. After the acquirement of SolarCity and the entry into the solar business, Tesla amplified of about 77 million US dollars his revenue already within the first 45 days. However, SolarCity added to the company approximately $85 million of operating expenses. Tesla shares, in recent days, have reached very high levels before stabilizing but today the stock is in any case 54% higher than last year.
Click to read more
and watch the video
or