NFL rumors: Malcolm Butler to Lions, Saints? Broncos, Jets eye Eagles' Foles?
The NFL offseason begins today, and there is a lot to be considered for Malcolm Butler and Nick Foles.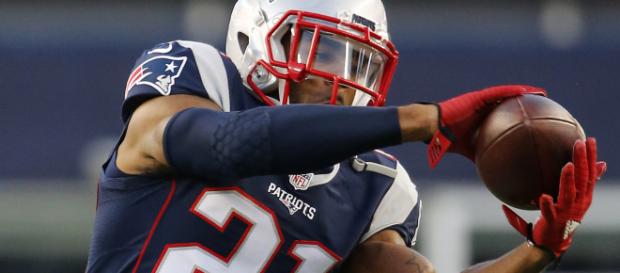 Super Bowl 52 is history and the Philadelphia Eagles are the new champions of the football world. Now that the dust is starting to settle, several key offseason questions that need answering could shape the destiny of both the Eagles and Patriots - and I am not talking about Tom Brady or Bill Belichick.
Where are you Malcolm?
Malcolm Butler's one play in Super Bowl history thrust him into the spotlight just three years ago. Right now it seems like decades ago. So why didn't the rising star hit the field one time for Super Bowl 52? No one seems to know for sure, but Butler isn't happy about it.
NFL.com indicates that Butler didn't play a single defensive snap in Sunday's 41-33 Super Bowl LII loss to the Philadelphia Eagles, and after the game, he seemed just as miffed as Patriots fans wondering why he was replaced.
"I ain't got nothing to say," Butler told reporters in the locker room after the game, per NFL.com's Kevin Patra."They gave up on me. F---. It is what it is," Butler said, per ESPN's Mike Reiss. "I don't know what it was. I guess I wasn't playing good or they didn't feel comfortable.
I don't know. But I could have changed that game."
Now a free agent, it is hard to picture Butler returning to New England in 2018.
So where could Butler land next season? You can bet a host of teams will be interested in signing him, with the Detroit Lions and New Orleans Saints at the top of the list.
Lions GM Bob Quinn is a former New England Patriots frontman and on the verge of announcing Matt Patricia as the new Lions head coach this week, adding Butler is a no-brainer. The Lions already have a nice core with Darius Slay and Glover Quin at free-safety, and adding Butler to play opposite corner of Slay could make the Lions one of the best teams in the NFC.
The Saints may also have serious interest in the star corner.
Last March it was rumored that Butler was on the verge of signing with New Orleans, however, a deal never panned out and Butler ended up back in New England. The Saints' need for a cornerback led them to draft Marshon Lattimore in the first round of last April's draft. While Lattimore has played exceptionally well in his rookie season, adding Butler would only make that defense better.
Nick Foles time is now
Nick Foles just won the Super Bowl MVP.
He will officially become a free agent in March and if he stays with the Eagles he will most likely be the back up in 2018 to Carson Wentz. Say it ain't so Nick! Foles was a star at Arizona in college and he once was the Eagles starting QB from 2012-2014 - and he was pretty darn good! The Eagles gave up on Foles and he left to play with the Rams in 2015 and Kansas City in 2016 before resigning with the Eagles this year. Foles has too much left in the tank to hold a clipboard, and many teams are in need of a QB.
The Denver Broncos, New York Jets, Buffalo Bills, and Arizona Cardinals are just a few.
With Wentz being tabbed as the future in Philly, look for Foles to entertain the possibility of heading elsewhere. It just makes sense.