NBA Recap: New Orleans Pelicans lose opener to Memphis Grizzlies
Memphis Grizzlies beat the New Orleans Pelicans in their regular season debut, 103-91.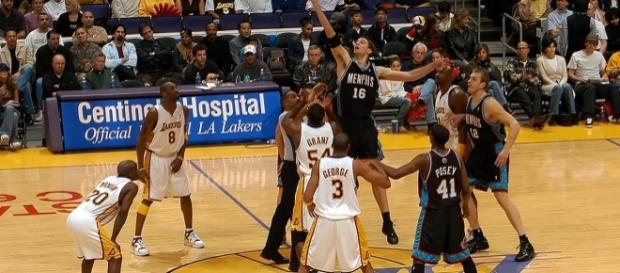 The Memphis Grizzlies tipped-off their #Regular Season with a win against the New Orleans Pelicans, 103-91. Mike Conley was expected to be the scoring leader, but with the help of rookie Dillon Brooks, they were able to take home the win. According to CBS' interview with the rookie after the game, he said ''It was really fun. Especially with these guys. They made it feel like home, and they never got at me for a shot I took.''
Although the Pelicans took the lead in the first quarter scoring 27-34, the Grizzlies kept up the lead from second to the fourth quarter scoring 27-18, 25-18 and 24-21, wrapping up the game with a 12 point lead (103-91).
The Grizzlies performed with a total of 42.4 percent field goals, 31.0 percent in the 3 point range and 57.1 percent free throws against the Pelicans with 38.0 percent total field goals, 28.0 percent 3 point shots and 82.8 percent free throws.
Mike Conley scores 27 points in regular season opener
Conley contributed 27 points (9/15 FG, 4/9 3Pt, and 5/7 FT), five rebounds, and three assists in 32 minutes during Wednesday night victory against the Pelicans. Followed by Marc Gasol from the starters with a score of 14 points (6/18 FG, 2/5 3Pt, and 0/0 FT), eleven rebounds, and four assists. Playing from the bench is the rookie Dillon Brooks collecting 19 points (7/13 FG, 0/2 3Pt, and 5/7 FT), five rebounds, and two assists. Conley was extremely efficient leading his team to victory against the Pelicans.
He picked up where he left off during preseason garnering 19 points in 19 minutes against the same opponent. Meanwhile, Brook made a strong first impression in his performance throughout the game matching Marc Gasol for second on the team in minutes, trailing behind Conley.
Despite the loss, Pelicans forward/center Anthony Davis scored 33 points
Davis garnered an impressive 33 points (9/23 FG, 1/2 3Pt, and 14/17 FT), eighteen rebounds in 40 minutes despite losing 103-91 to the Grizzlies. Demarcus Cousins followed with 28 points (9/21 FG, 3/9 3Pt, and 7/8 FT), ten rebounds and two assists alongside Etwaun Moore knocking off 11 points (5/11 FG, 0/2 3Pt, and 1/1 FT), two rebounds, and four assists. Despite the illness that came down to Davis earlier this week, he was able to take part in Wednesday's game without any issues and has cleared his debut this season. He has averaged 28.0 points, 3.1 assists, 11.8 rebounds, 1.3 steals and 2.2 blocks in 36.1 minutes per game last year. Likewise, Cousins has been known for his career high in blocks. Although it was not enough to help the Pelicans claim this game's victory, it was still an impressive performance to start the year. #new orleans #Memphis Grizzlies