Two veteran guards are now off the market
Jason Terry and Jarrett Jack have finally found their homes for the upcoming NBA season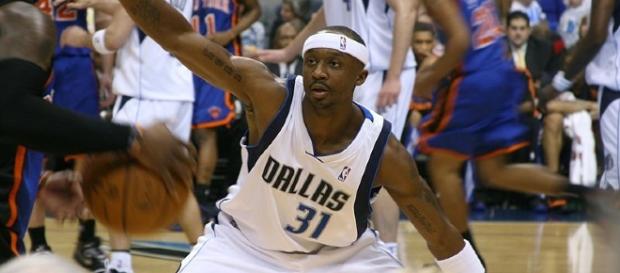 Veteran free-agent guards #Jason Terry and #Jarrett Jack have finally found Eastern Conference homes for the upcoming 2017-2018 NBA season. Both guards look to add depth to the Bucks and Knicks rosters.
Jason Terry, who turned 40 last Friday, has finally agreed to a one year $2.3 million dollar contract with the Bucks, while Jarrett Jack and the New York Knicks agreed to a one year deal
Jason Terry stays with the Milwaukee Bucks
It was reported that Jason Terry drew some interest from the Minnesota Timberwolves organization before signing with the Bucks.
The Milwaukee Bucks finished the 2016-2017 season with a record of 42-40.
The Bucks were able to clinch the sixth seed in the Eastern Conference playoffs, and they lost to the Toronto Raptors in six games in the first round of the playoffs.
Jason Terry averaged 4.1 points, 1.4 rebounds, 1.3 assists, 0.6 steals, and 0.3 blocks per game with the Bucks last season. But more importantly, Terry provided a veteran option off the bench for the Milwaukee Bucks' backcourt.
Jason Terry is now entering his 19th NBA season and is the third oldest active player in the NBA. Terry is a one-time NBA champion with the Dallas Mavericks and had also won the Sixth Man of the Year award in 2006.
Terry averages 13.8 points, 2.4 rebounds, 3.9 assists, 1.1 steals, and 0.2 blocks per game throughout his career. He is also shooting 44.4 percent from the field, 38.0 from three, and 84.5 from the free-throw line.
Jarrett Jack signs with the New York Knicks
Jarrett Jack is entering his 13th season in the NBA; he has played for eight NBA teams and has produced consistent number whether starting or coming off the bench.
He was picked by the Denver Nuggets 22nd overall in the 2005 NBA draft and was immediately traded to the Portland Trail Blazers for Linas Kleiza and Ricky Sanchez.
Jack averaged 12.8 points, 4.3 rebounds, 7.4 assists, 1.1 steals, and 0.2 blocks while starting for the Brooklyn Nets in the 2015-2016 NBA season before he went down with an ACL injury.
Jarrett Jack only played in 34 games over the last two seasons and this is because of the ACL injury. He played only two games last season. He was waived by the Brooklyn Nets and the Atlanta Hawks last season, before signing a ten-day contract with the New Orleans Pelicans.
Jack averages 11.0 points, 2.9 rebounds, 4.5 assists, 0.8 steals, and 0.1 blocks per game throughout his 12-year NBA career. He also shot 44.1 percent from the field, 34.5 percent from three, and 85.6 percent from the free-throw line.
Both Jason Terry and Jarrett Jack have always been consistent contributors offensively for their teams. They will also bring veteran leadership that would help both teams develop their young cores for the future. #Nba Free Agency