NFL Standings Update: AFC sees surprise early leaders and losers
After the first week of regular season games, several teams are sitting atop divisions that may surprise fans.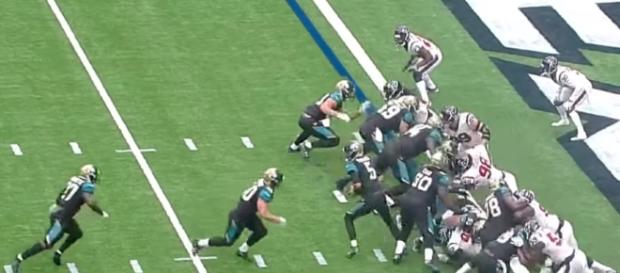 It's been just one week of the 2017 NFL season, but several teams have jumped atop their divisions. Some of those teams can be considered the "usual suspects" who might be expected to be there. It's just been one game for most of the teams so far. Here's a look at the division standings for the American Football Conference (AFC) to start the season.
Bills, Steelers, & Ravens
The AFC East Division has a surprise leader early. Tom Brady and the New England Patriots fell in their opening game for the season last Thursday to the #Kansas City Chiefs. The Buffalo Bills grabbed a win in their first game and took over the division at 1-0.
Miami has yet to play a game due to their first contest getting postponed to a later date due to Hurricane Irma. As of this report, the Patriots are Jets are tied at 0-1 at the bottom of the AFC East, but that probably won't last long.
Over in the AFC North, it's the Pittsburgh Steelers sitting on top, along with the Baltimore Ravens. Both teams are 1-0. Pittsburgh got past Cleveland by three points while the Ravens shut out Cincinnati. Just last night, the Bengals fell again at home, to go to 0-2. So they are dead last in the division with Cleveland at 0-1 a spot ahead of them.
Jaguars, Broncos, Chiefs, & Raiders
Right now, the Jacksonville Jaguars (1-0) are the surprising leaders of the AFC South division. They scored the upset victory against the Houston Texans in their opener thanks to Leonard Fournette and Blake Bortles.
Houston (1-1) bounced back last night to defeat the Bengals 13-9, while Tennessee and Indianapolis are both at 0-1 to start their season.
The AFC West features a three-team tie at the top for now. The Denver Broncos, Kansas City Chiefs, and Oakland Raiders have 1-0 records after Week 1 victories. The Los Angeles Chargers found themselves on the other side of a loss to the Broncos in this past week's #Monday Night Football game and sit at the bottom of the division at 0-1 to start the season.
Week 2 games
The AFC teams who didn't get Week 1 victories will have a chance to get on track this coming Sunday and Monday. The New England Patriots will visit the New Orleans Saints at 1 p.m. Eastern Time. The Titans will visit the Jaguars in an intriguing battle. Also, the Cleveland Browns could try for an upset, but they'll be facing the Baltimore Ravens.
The Jets visit Oakland, while the Dolphins get their first game of the season at the Chargers. Also, the Denver Broncos host the Cowboys, while Pittsburgh hosts Minnesota and the Chiefs try to go 2-0 as they host the Eagles. Monday Night Football goes to the NFC squads as the 0-1 Giants try to bounce back against the Lions (1-0). #Nfl Standings